There are many cities that have experienced an economic revitalization thanks to casinos, and this occurs all around the world. It appears as though a mayor has taken his time to back a casino plan, expressing interest in the initiative on his way out of office.
Specifically, Randy Horton submitted a letter on his last day to the Arkansas Racing Commission expressing support for plans for a new casino. Horton is the mayor of a city called Russellville, Arkansas.
About The Plan
Horton's letter seemed to indicate that the proposal was legitimate, and that the casino operator was known for "giving back to the community." Specifically, his letter stated:
The community support, reputation, employee satisfaction, commitment to security, quality of properties and history of supporting and giving back to the surrounding community combined with verifiable financial stability and legal gambling operations are all factors in this evaluation."
The casino plan comes from a company not based in Arkansas, it is important to note. The plan was put forward by Mississippi operator Gulfside, which is proposing to build a 254-room hotel and casino for a little over $240 million.
Additional Support
The plan is quite a controversial one, and many residents aren't thrilled about the prospect. In fact, Richard Harris, who defeated Horton in a December runoff, specifically ran on an "anti-casino" platform. Harris stated that he did not "believe a casino was good for the community" and would cause "more detriment to our community than benefit."

Regardless, it appears as though Horton is not the only one that backs the casino plan. Jim Ed Gibson, the county judge for Pope County, Arizona, also took the time to back the plan on his last day in office, as well. Gibson has served almost 20 years in the seat.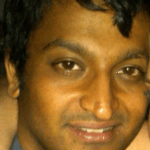 Neil Mathew has been writing about technology and business for years now, and is interested in how emerging technologies will affect the gambling/casino sector.