The weekend has nearly arrived and it's the FA Cup third round. It's a time when fans dream of their team causing a massive upset. However, every week has punters dreaming that their crazy bets come in and here's two Paddy Power bets that will need every bit of luck to be a winner.
A Debut to Remember
West Ham have been as inconsistent as ever this season but look like a team that could do well in the FA Cup this season. One West Ham fan has put a bet on West Ham beating Birmingham City 4-0 this weekend. This brave punter has added to his bet that new signing Sami Nasri will score a hat-trick in this game in what will be his debut for the club. Someone should perhaps tell him that Nasri, who's just back from a doping ban, has only scored ten goals in his last 85 games. It's 500/1 at Paddy Power if that bet comes up.
Now This Will be an Upset
There are even higher odds for the other crazy Paddy Power bet. One punter has bet that Reading player Sam Baldock will score in a 4-1 win for the struggling Championship side in a 4-1 win away at in-form Manchester United. Baldock has only scored four times for Reading this season but he's only scored once since October. Reading are in the Championship relegation zone and their last game actually ended 4-1. Trouble is for Reading, it was a 4-1 home defeat by Swansea City.
Reading have gone ten games without a win, unless you count the 2-0 win over Bracknell Town in the Herts & Bucks Senior Cup. They have only scored once in their last four games, so no surprise this hopeful punter was given 600/1 by Paddy Power for this outrageous bet to be won Perhaps he's forgotten that Reading played United away a few years ago and lost 4-0.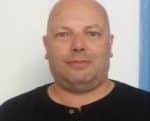 Steve is a self-employed writer and writes on a wide range of subjects. He's written about everything from football previews to politics and even had a spell editing a magazine about women's wrestling!