Online gambling giant FortuneJack is launching a fun new interactive campaign to promote the addition of sports betting to it's growing list of features.

The new campaign, entitled Jackmate, gives customers the chance to win Bitcoin and other prizes by making predictions on upcoming sports tournaments and other events.

The best part is, the service doesn't require users to deposit any initial money or make bets with existing funds. All registered FortuneJack customers are invited to take part for free in this fun and competitive community-based program.

Jackmate Launch
For the first installment of Jackmate, FortuneJack are inviting users to make predictions on the upcoming Champions League play-offs, starting from the 1/8 finals.

As one of the most popular sports events of the year, it's a great opportunity for football fans around the world to test their expertise in the field and get rewarded for doing so.

How does it work?
Players will receive points for making correct predictions on match outcomes, with the amount of points increasing through each stage of the tournament. After the final, the player who has accrued the highest number of points will win three Bitcoin (worth approximately $10,000 at current prices).

Points are awarded as follows:

For every correct prediction in the:

1/8 finals: 10 points
Quarter finals: 20 points.
Semi-finals: 30 points
Final: 50 points
Additional prizes:
FortuneJack are also offering additional prizes throughout each stage of the tournament. These include:

For each players with the most points at the end of the:

1/8 finals: A football shirt of their favourite team
Quarter finals: 2019 Madrid Final official match ball
Semi-finals: a Sony PlayStation 4
Dates:
The campaign will run from February 13th until June the 2nd this year.

Competitors can keep track of their score throughout the tournament via the Jackmate leaderboard on the FortuneJack website. Sign up directly to take part by clicking on this link.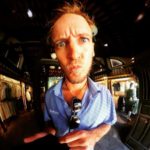 Mark is a freelance writer specializing in fintech, cryptocurrencies and gambling news. He writes for various publications on a wide range of finance and technology related topics and spends his free time traveling the world.