One of the most exciting projects regarding gambling in the cryptocurrency world is none other than Funfair, a blockchain-based casino marketplace designed to offer a new level of transparency and efficiency to the online gambling world. While the cryptocurrency markets have been brutal for 2018, that doesn't mean that Funfair doesn't have a bright future.
The CCO of Funfair, Stefan Kovach, took the opportunity in a post yesterday to speak about the year that Funfair had, and how Funfair also plans to move forward to new levels of success and exposure.
FunFair Milestones
Kovach first took the time to praise the developers for a large part of Funfair's success, stating:
What we've achieved in the relatively short time since the foundation of Funfair is down to the skill, passion and commitment of the team and especially the developers. All power to the 'buidlers'."
Mr. Kovach also took the time to point out that Funfair was focused on creating a wide selection of games for its users, which has differentiated it from many of the rest of the gambling/entertainment companies and projects in the "cryptocurrency" space. Kovach elaborates:
Unlike other projects who focus on one lone game, we've shown that blockchain and Fate Channel tech can be applied to a range of provably fair games – card, table, slots, dice – which you'd expect to see at any mainstream online casino."
Looking Forward
Funfair also launched CasinoFair, which was well received. In fact, Casinofair has seen over 300,000 rounds played, so it has become "successful in its own right". This means also that there is already an established customer base, so Funfair can draw more insight from this particular group of people going into 2019.
It was also emphasized that operator onboarding will be a focal point of 2019, as Funfair seeks to grow. In addition, Kovach pointed out that the online gambling world in general has been gravitating towards blockchain, and that Funfair is a ready and willing partner for these operations.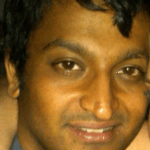 Neil Mathew has been writing about technology and business for years now, and is interested in how emerging technologies will affect the gambling/casino sector.