'Who do you think is going to win the big match?' is a question that is going to be asked plenty of times over the weekend. In modern-day gambling though, being able to correctly predict the winner of a match isn't the most important task for a gambler.
When You're Glad Your Selection Loses 8-1
We now find ourselves in a gambling world where you can see your selection lose a game 8-1 but still be smiling. The defeat may be a humiliating one but who cares when the bet you had was for your team to score a goal. Mind you, there would be plenty of miserable fans whose selection won by that huge score but had them to keep a clean sheet.
Thinking you know who's going to win is becoming less and less significant. The Cash Out feature can see you getting wins when your selection only draws or even loses. Cash out when your selection is leading, make a bit of profit and it doesn't matter what they do after that.
William Hill now have a Golden Goals promotion that again places no emphasis on who's going to be the winner. Back a team and if they score first, your bet gets paid out as a winner in cash. How good will you feel if your team loses 5-1 but scored the first goal.
Costly Mistakes
Then there's the times when bookies have paid out on bets even though they turned out to be losing ones. The 2008/09 season saw Stoke City lose their first game of the season and Paddy Power paid out on them getting relegated and they comfortably stayed up. Three years later, Betfred delighted customers by paying out on Manchester United winning the Premier League only for them to mess it up.
Knowing who's going to win is a great talent or course. But in this day and age, not knowing isn't going to prevent you winning any money.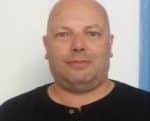 Steve is a self-employed writer and writes on a wide range of subjects. He's written about everything from football previews to politics and even had a spell editing a magazine about women's wrestling!