There is no doubt that the more mainstream that sportsbetting becomes, the more that we are likely to see it incorporated with regards to sports coverage. That is certainly something which Washington understands. NBC Sports Washington will be offering viewers an alternate and interactive telecast of the Wizards-Bucks game on January 11 that will focus on the statistics, odds, and other factors that are essential to sports betting.
Something New
The president of NBC Sports Regional Networks, David Preshlack, pointed out that he was excited to try out something new. He stated:
We've been lucky because sports betting has rolled out in a way that has overlapped with our RSNs. We're trying to figure out ways to appeal to casual sports bettors to make the games more interesting. One of the real differentiators of the RSNs business is being able to try new things in different markets."
These are all just preliminary steps that NBC, and likely other networks, will be taking in an attempt to appeal to those who bet on sports games. There will also be a sweepstakes involved as well, where viewers can try and predict stats in an attempt to win $500.
Room To Grow
There are many who seem to believe that this is the inevitable direction for sports in general. However, networks will have to balance the amount of information on the screen, to ensure that sports betting statistics don't distract from the actual game.
Zach Leonsis, senior vice president of strategic initiatives at Monumental Sports and Entertainment (which owns the Washington Wizards) stated:
This will get more advanced. … The challenge for operators will be to make sure that the game play is supportive and not interruptive of the broadcast itself." He also seemed to indicate that this was only the beginning, adding, "It's the 1.0 version of where we're ultimately going."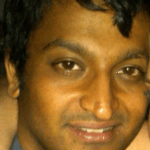 Neil Mathew has been writing about technology and business for years now, and is interested in how emerging technologies will affect the gambling/casino sector.