Rick and Morty Bonus Slot (or is it Rick and Morty Wubba Lubba Dub Dub Slot) is the follow up to the immensely successful first offering of this slot from Blueprint Gaming. Here we see the duo return in a medium volatility slot with 20 paylines. There are a range of new bonus rounds included which see the likes of Mr Meeseeks free spins where he will give players a multiplier Wild symbol on every position he lands on in the reels. 
There is also a Pickle Rick modifier bonus which can activate during any spin in the base game. This could perhaps trigger mystery symbols to be added to the reels. 
The bonus looks set to be done like you see in the Goonies and Genie Jackpot Wishmaker, where you can gamble it up for a higher bonus but get a mystery win if you lose. However, Blueprint Gaming have announced that there is going to be a bonus rebuy feature, where if you lose the bonus gamble then you can pay a fixed price to respin the wheel again and try to land the bonus. Though this feature won't be available in all markets, such as the UK where such bonus buys are banned. 
The bonus rounds, starting from the lowest value:
The Pilot Bonus
Exciting Trail
Anatomy Park Free Spins
Mr Meeseeks Free Spins
Evolution of the Pickle Free Spins
Rick N Roll Galatic Money
As soon as we have more information on Rick and Morty Wubba Lubba Dub Dub bonus slot we'll update you with all the details. 
Rick and Morty Bonus Slot Stats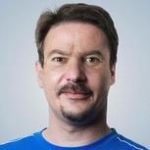 David is a keen slots player and has spent countless hours playing both online and in land based casinos. He enjoys sharing his knowledge of the gambling industry and keeps a keen eye out for the latest online slot games. Contact him by sending an email to david@casinochronicle.net.