Currently there is just one slot like Break Bones, which is the Fruit Duel slot, and what makes those slots unique is that they offer a 3×3 Spins playing structure, which is the brainchild of Hacksaw Gaming the company that have designed and then launched both games.
Get 200 Free Spins At GunsBet.com
However, both slots offer a bonus buy option as well, which allows you to trigger the bonus game whenever you like, but there is a cost attached to doing so, and with that in mind I will also introduce to you below a few other slots that have that type of optional side bet available too.
Let me first give you an insight into how the Break Bones slot has been put together. There are just 9 visible reel symbols in view at any time spread over the three reels, and 17 pay lines are going to be in play on each spin you play off.
The reel symbols are a mix of playing card reel symbols, and a set of symbols that feature multi-coloured skulls too, which a Wild symbol thrown in for good measure. Those Wilds can have multipliers attached to them that are revealed as they land, and two of them forming a winning combination will see them added together.
Triggering the Echo Spins feature will see a number of respins being awarded to you and a set of 10 free spins will be yours to play off when awarded with the Bones bonus game.
Five slots that are similar to Break Bones are:
Fruit Duel
Undead Fortune
Alpha Eagle
Forest Fortune
Time Spinners
Fruit Duel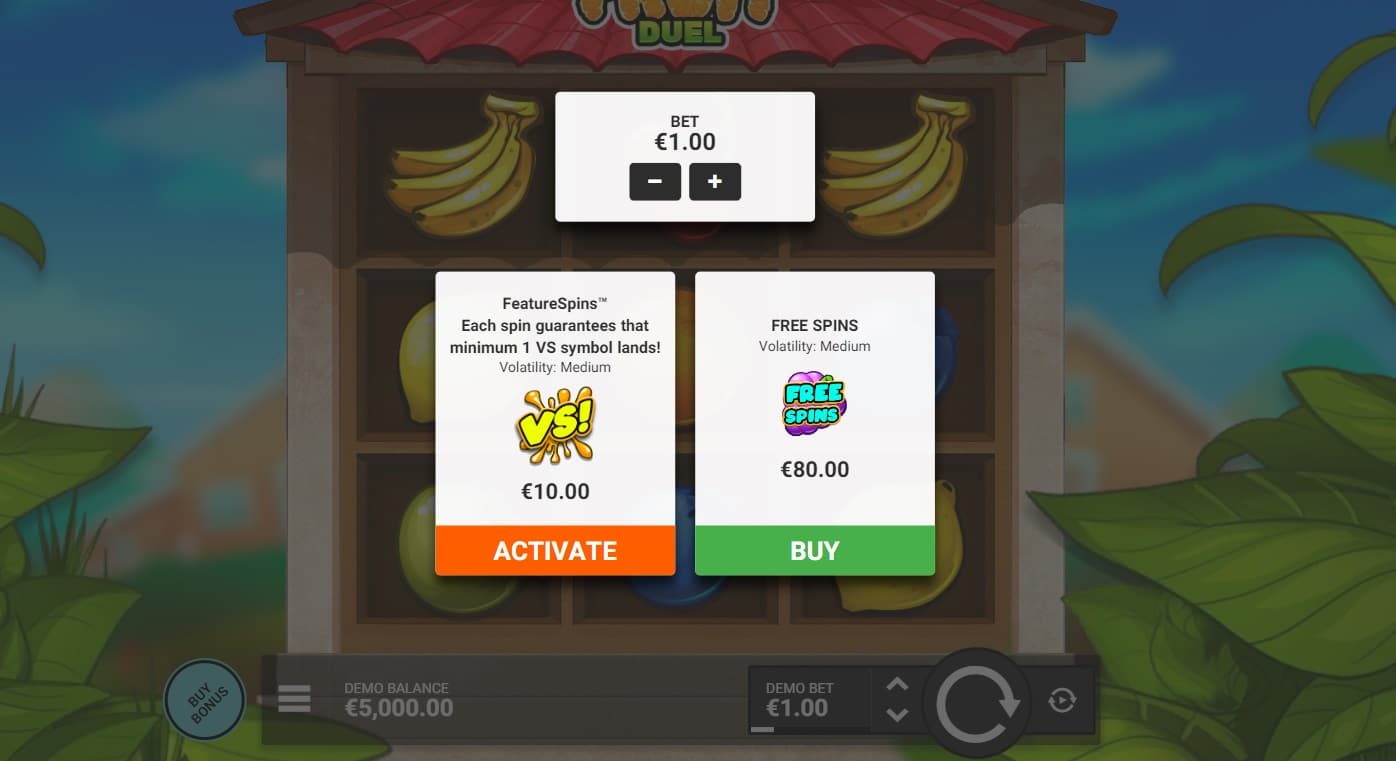 There are a lot of similarities between the Fruit Duel slot and Break Bones, but what makes the former slot game unique is that the reel symbols all depict fruit, and that does in my opinion make it a better looking game.
Much like its sister slot above, you are going to have 17 lines in play, but both of them require you to place a stake of a minimum of just 0.10 or an upward increment to have all of the pay lines activated on each spin, so you get more pay lines in play that you would when playing other slots.
The Wild symbol on Fruit Duel however will expand and cover the reel it spins in on with Wild Multipliers, which can and does occasionally result in some high valued winning combinations being formed. A Free Spins feature round can be triggered too, by spinning in the scatter symbols to when you take the buy a bonus option.
Undead Fortune
One aspect of the Undead Fortune slot, which is another Hacksaw Gaming designed video slot, is that it comes packed with several different bonus games, any of which you can choose to buy rather than hope you trigger them via the base game.
As each of those bonus games comes with its own built in volatility however, the actual cost of buying the bonus game does vary.
The Bonus Feature Spins options costs just 3x your stake, and gives you five times more chance of triggering a bonus game, the Walking Duel Feature Spins option is going to cost you 10x you stake, and each spin will see at least one wild multiplier spinning in.
For a spin costing 50x your stake you could trigger the Expanding Duel Feature Spins which guarantees on that spin one spending wild multiplier symbol will appear.
However the two standard bonus games on this slot are going to cost you much more to trigger, you could opt for the Curse bonus game which costs a whopping 100x your stake or the Tomb which is going to set you back 200x your stake.
Alpha Eagle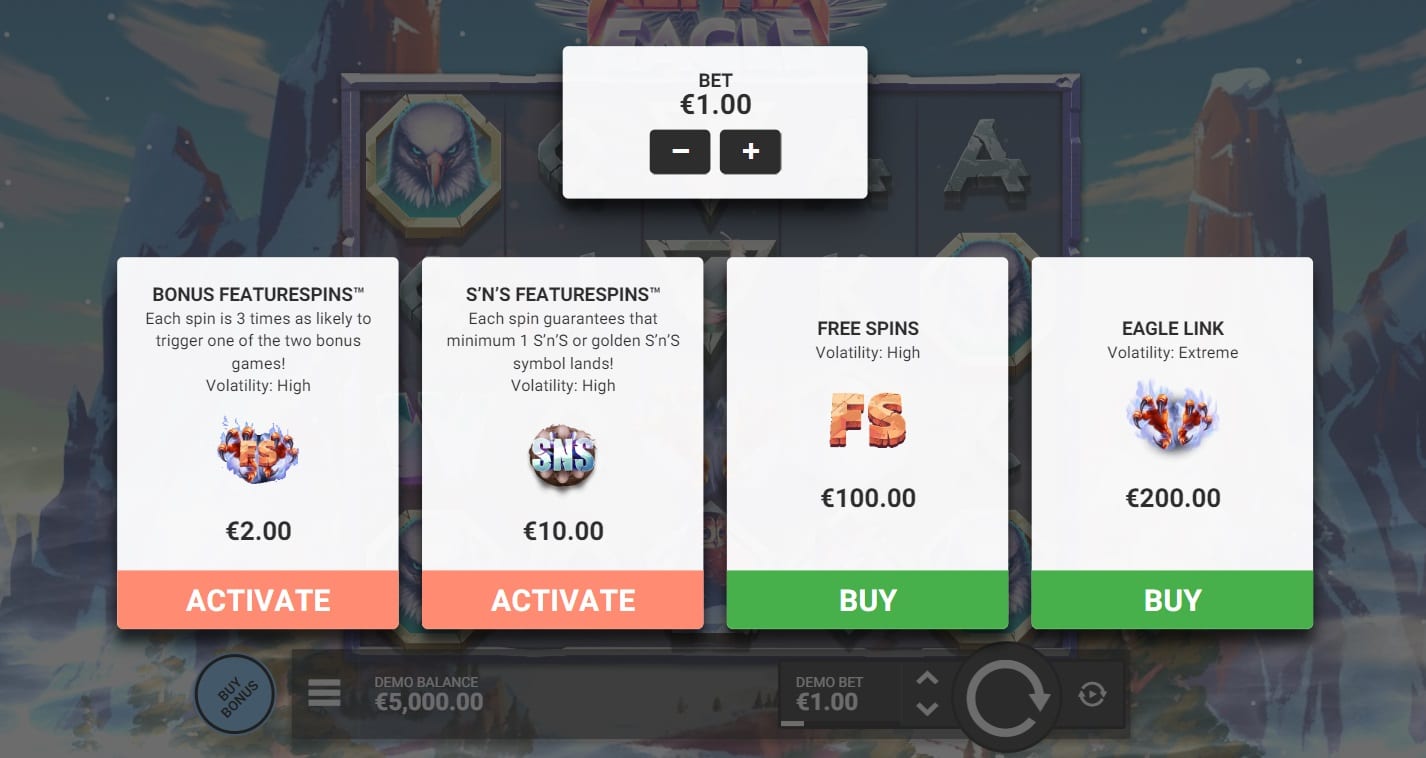 Another slot like Break Bones that will offer you a range of bonus buy options is the Alpha Eagle slot, on which you can pay a nominal 2x your stake and boost the chances of you trigger either of the two main bonus games on the slot, each time you take that option.
There are two Wild symbols in play on this slot, however by choosing to take the S n S Feature Spins bonus buy you will be guaranteed of spinning one of them in, just be aware that option costs 10 times your stake.
The Free Spins feature round on this slot is a high volatility one, and by paying the 100x your stake bonus buy option you will be guaranteed to trigger it on the next spin.
Eagle Link is an extreme volatility bonus game on this slot machine, so you could win big when you trigger it, and to be awarded with it instantly you can pay the bonus buy option which will see you paying 200x your stake to do so.
Forest Fortune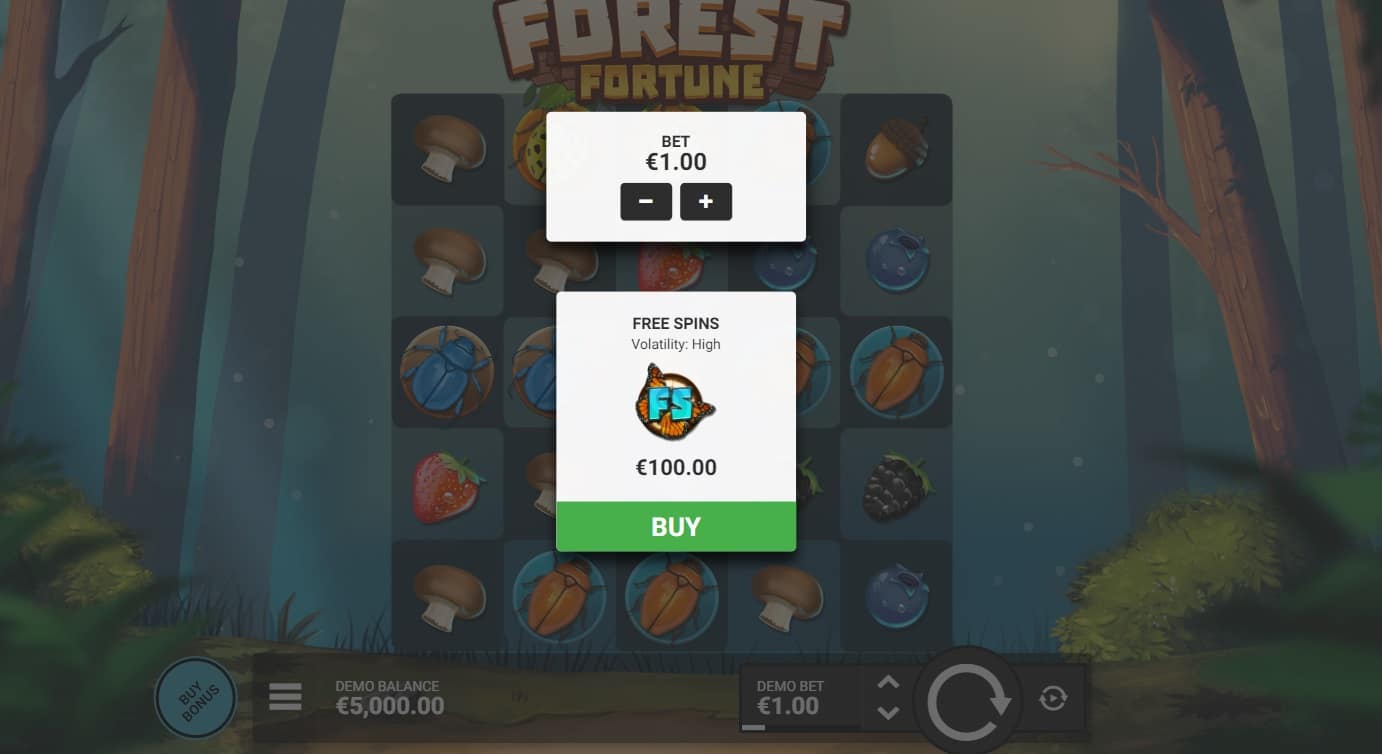 It will be back to basics if you choose to get stuck into playing Forest Fortune, for that is a great video slot to play with its main bonus game being a set of free spins.
There is of course the option to buy that bonus feature as it is another slot like Fruit Duel and considering that feature round has a high variance the cost of buying it, that being 100x your stake is quite reasonable in my opinion.
The added benefit when taking the bonus buy is that the RTP of the game increases as the free spins are playing off to 96.35%, which is a tad higher than the usual return to player the slot offers when not taking that option which is 96.31%
Time Spinners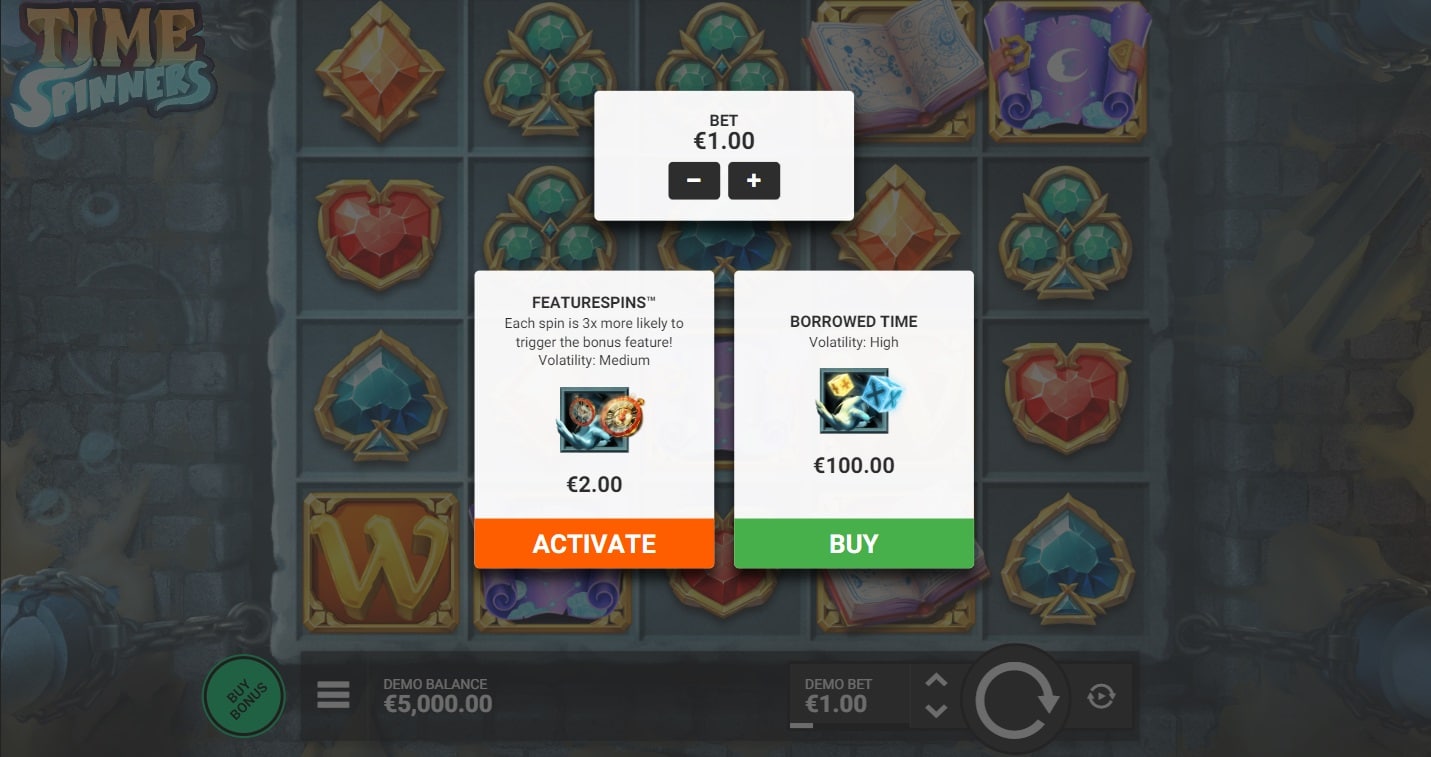 Get 200 Free Spins At GunsBet.com
One final slot similar to Break Bones that I would suggest you check out is Time Spinners, for it is proving popular with players.
If you want to triple the chance of triggering the bonus game via the base game then make sure you pay the Feature Spins bonus buy option, which will cost you 2x your stake.
But to be guaranteed of triggering its bonus game then by paying 100x your stake via the Borrowed Time buy a bonus option it will trigger automatically on that spin.
David is a keen slots player and has spent countless hours playing both online and in land based casinos. He enjoys sharing his knowledge of the gambling industry and keeps a keen eye out for the latest online slot games. Contact him by sending an email to david@casinochronicle.net.