A couple of must-play slots like Joker Bombs are Rocket Reels and Cash Quest, but I have also listed a few additional ones is this guide that are great alternatives to play.
You will soon get the hang of playing Joker Bombs if it is a slot machine that you haven't played before, and the game studio that designed it, that being Hacksaw Gaming have ensured that every aspect of it will keep you excited whilst also have the chance of winning big.
The jackpot that is on offer is valued at some 5,000x your stake, so even from the base game you could win big at any moment, however there are some added extras bulti into the design of the slot that could also see it banging out to you some massive payouts too.
One of them include the multiplier bomb, those are special symbols that can appear on the screen and when they do if they are included in any winning combinations they will instantly boost the value of those payouts for you.
Free spins are the main bonus game that you could see triggering when playing a base game spin, and during the bonus round there are going to be even more of those multiplier bombs in play which can appear on the screen.
Slot Games that are similar to Joker Bombs:
Gladiator Legends
Cash Quest
Rocket Reels
Forest Fortunes
Alpha Eagle
Rocket Reels
As you go hunting around for slots like Joker Bombs the very first one I would encourage you to track down and allocate some play time to is the Rocket Reels slot for it has been designed in such a way by Hacksaw Gaming that you could win big on any spin..
Simply play off a base game spin on which three of the Rockets appear and any of them can suddenly launched themselves up the screen and by doing so multipliers then get added to reel positions, those boosting any and all payouts of associated winning combinations they encounter when launching up the screen.
The free spins bonus game is going to see not just one single Rocket being launched but all of them will do during the feature round and that will ensure that bonus game is a rather exciting and potentially huge paying one whenever you trigger it.
The jackpot is a huge one as well for it gives you the chance of seeing you stake being boosted by 10,000x its value if you are ever lucky enough to win the jackpot when playing.
Gladiator Legends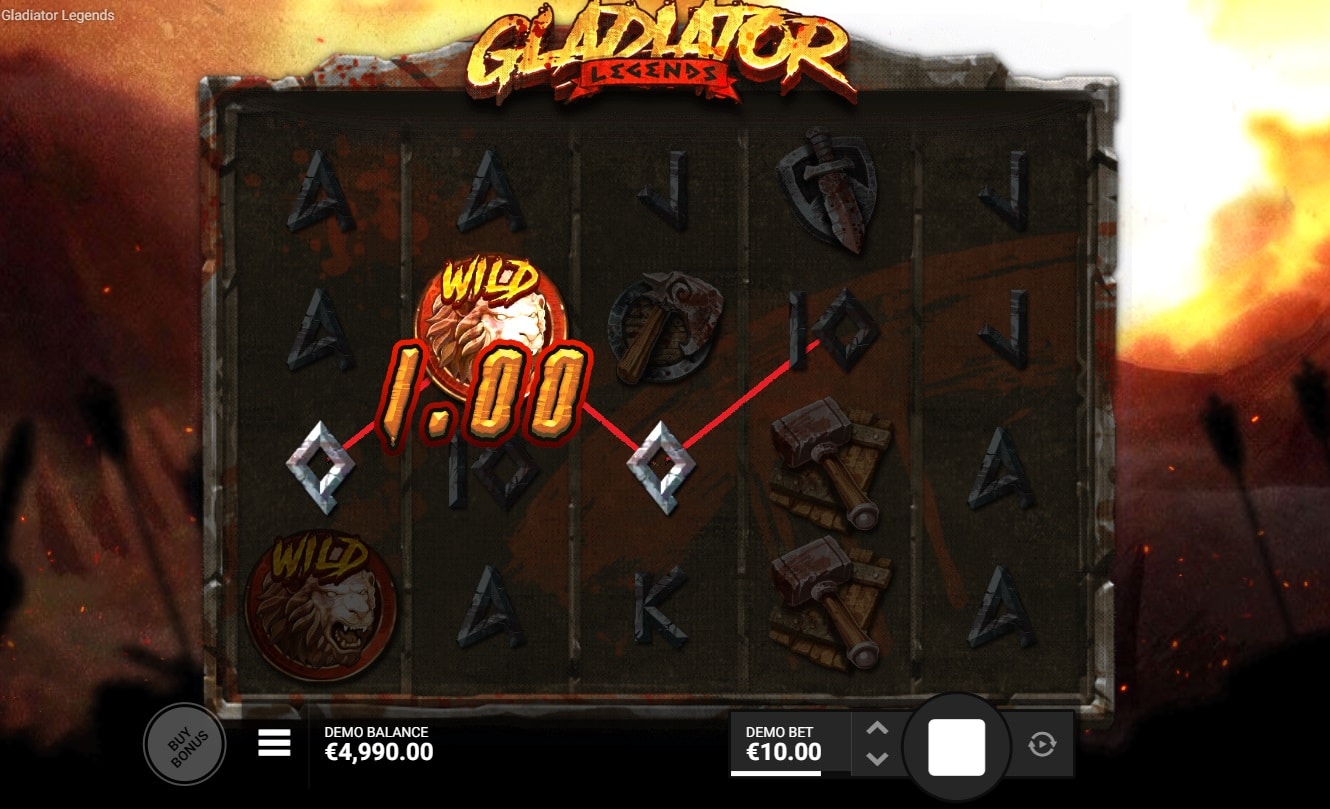 When you play slots like Joker Bombs you are certainly going to have the chance of winning big and the Gladiator Legends is a game that has a huge jackpot on offer of some 10,000x your stake.
One way that slot does offer both high payouts and its high variance playing structure are via a special VS reel symbol that can turn the reel or reels it has spun in on in wild multipliers and those multipliers can be as high as 100, so massively boosting any and all winning combinations they help to form.
To ensure you get as much fun and excitement as possible too, it also gives you the chance of triggering two bonus games, which both have those expanding and multiplier reel symbols in play.
Just try and play it with the stake levels set low is my advice, for being a highly volatile slot you can have plenty of dead spins, those being ones that do not award any winning payouts, before you finally do get a huge paying base game spin or trigger what may turn out to be a mega paying bonus game instead.
Cash Quest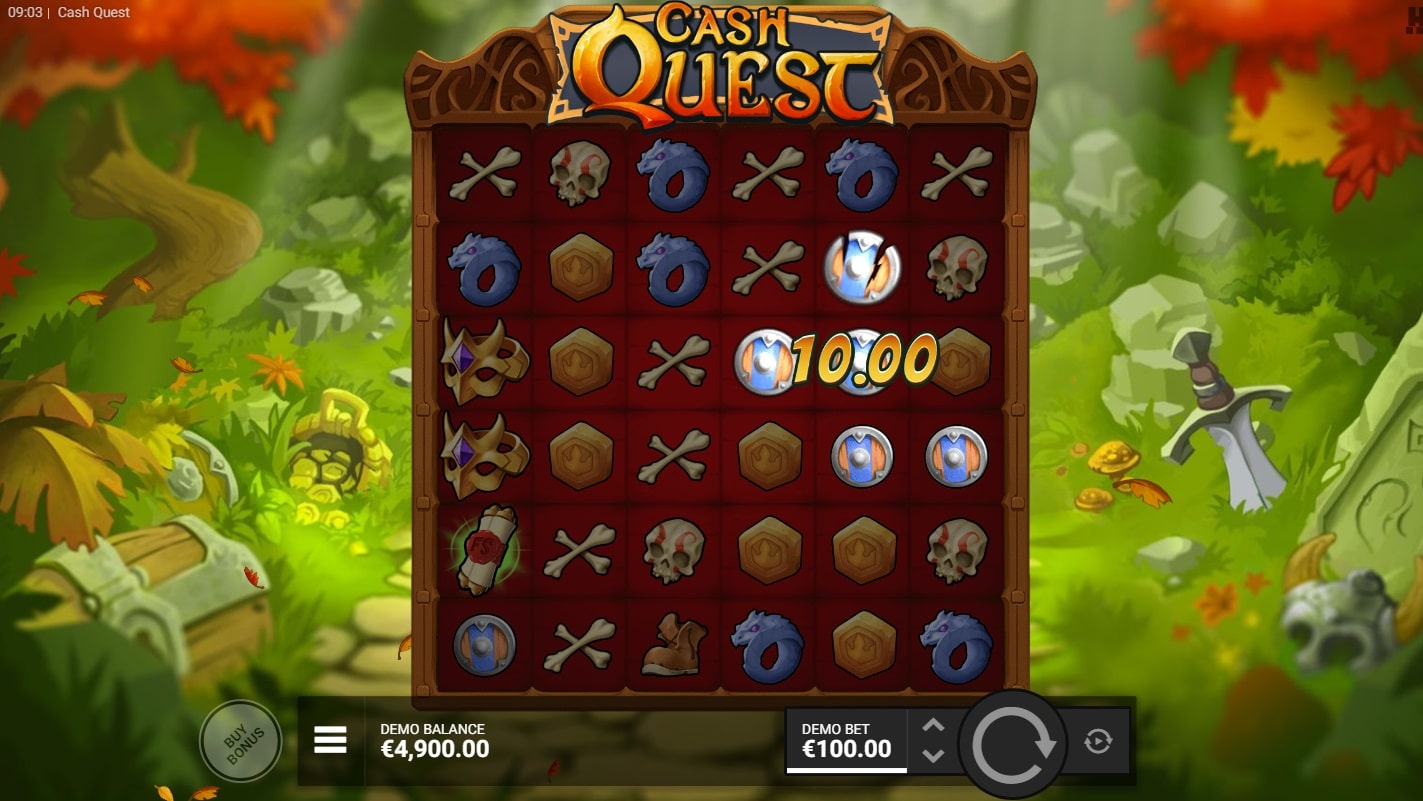 You will spot a BoostBar grid at the top of the screen when playing the Cash Quest slot which is a good alternative slot to Joker Bombs, which can be activated resulting in more reel symbols, wild symbols and even multipliers coming into live play.
The free spins bonus game which is triggered via the base game and simply needs enough of the bonus game awarding symbols spinning in to trigger it is where the huge payouts are often achieved, and it comes with plenty of BoostBar activators too for added playing excitement and to offer more winning opportunities as well.
The jackpot is a high valued one too and when playing it for any coin denomination and for any stake level that Cash Quest slot jackpot is worth an awe-inspiring 7,500x your stake.
Alpha Eagle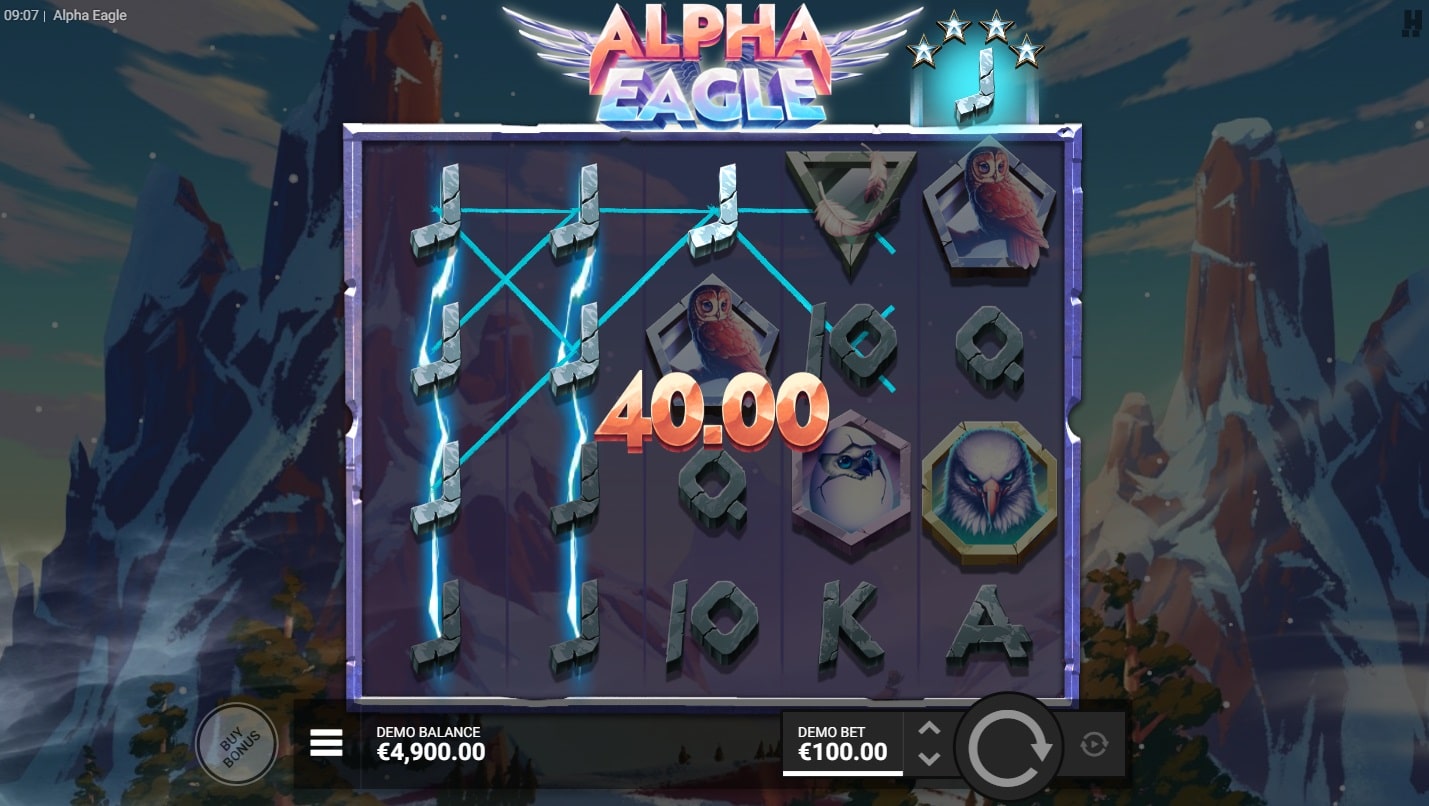 You will be pleased if you choose to play this alternative slot to Cash Quest, for the Alpha Eagle slots can help you form plenty of matching sets of reel symbols during the Stack n Sync feature, and not only that but during the free spins bonus feature round you have the chance of more special symbols spinning in and forming loads of winning combinations too.
However, I would say the one main bonus game that players are always ever eager to see being awarded to them on this slot is the Eagle Link bonus game for it is certainly one of the most exciting bonus games you can trigger and it will not take too much luck in playing it off for you to end up being rewarded with a rather large bonus game winning payout.
Forest Fortune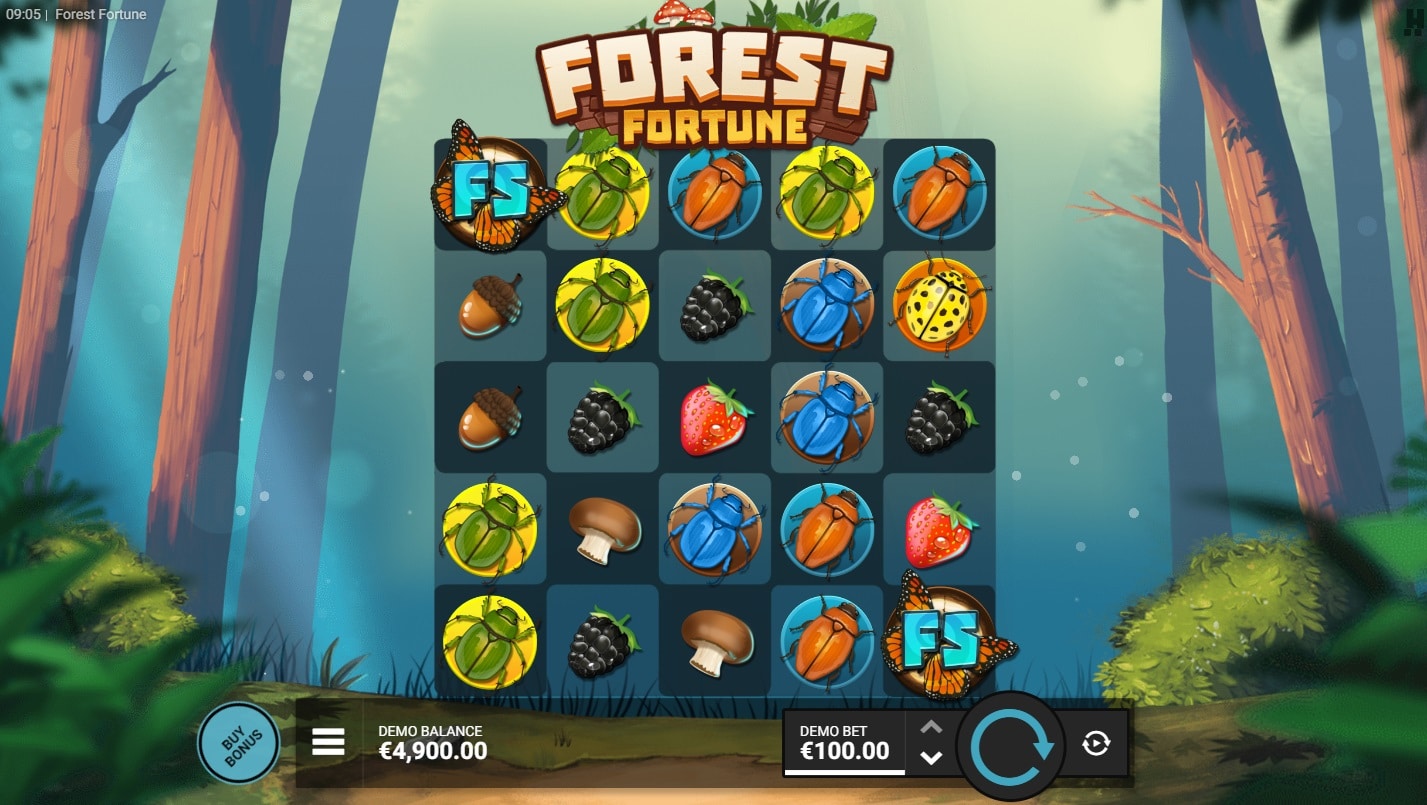 I would suggest you give the Forest Fortune slot a whirl too if you are looking for another similar slot to Cash Quest to play, and keep in mind you are always going to be able to put it through its paces and test it out fully at any casino offering the Hacksaw Gaming range of slots for free, via the demo mode version of that game.
The Spreading Wild symbols are there to ensure players get even more chances of forming winning combinations as they play and you will be collecting multipliers whenever you trigger its free spins feature round that could result in a huge final spin winning payouts via that feature round.
David is a keen slots player and has spent countless hours playing both online and in land based casinos. He enjoys sharing his knowledge of the gambling industry and keeps a keen eye out for the latest online slot games. Contact him by sending an email to david@casinochronicle.net.