Xpander, Stack 'Em and Rocket Reels are three slots like Outlaws Inc, and every single one of those Hacksaw Gaming designed online and mobile slots are going to deliver up to you a fun filled and exciting slot playing experience.
The Outlaws Inc slot though is a slot you should look at playing if you haven't yet done so for there will be a lot going on via its base game and also if you manage to trigger its main bonus game, which is a set of free spins by the way.
During any base game spin there are Global Multipliers which are activated whenever the Gorilla symbol spins in, and as you would expect the sole purpose of those multipliers is to boost and hopefully massively boost the value of any winning combinations you form.
Those multipliers turn into progressive styled ones during the free spins feature round and as such it is during that particular bonus round you really could win big, however as the base game jackpot is high at 10,000x your stake, you could quite easily bag a fortune when playing that slot without actually needing the help of those multiples or the bonus game.
Slot Games that are similar to Outlaws Inc:
Xpander
King Carrot
Tasty Treats
Stack 'Em
Rocket Reels
King Carrot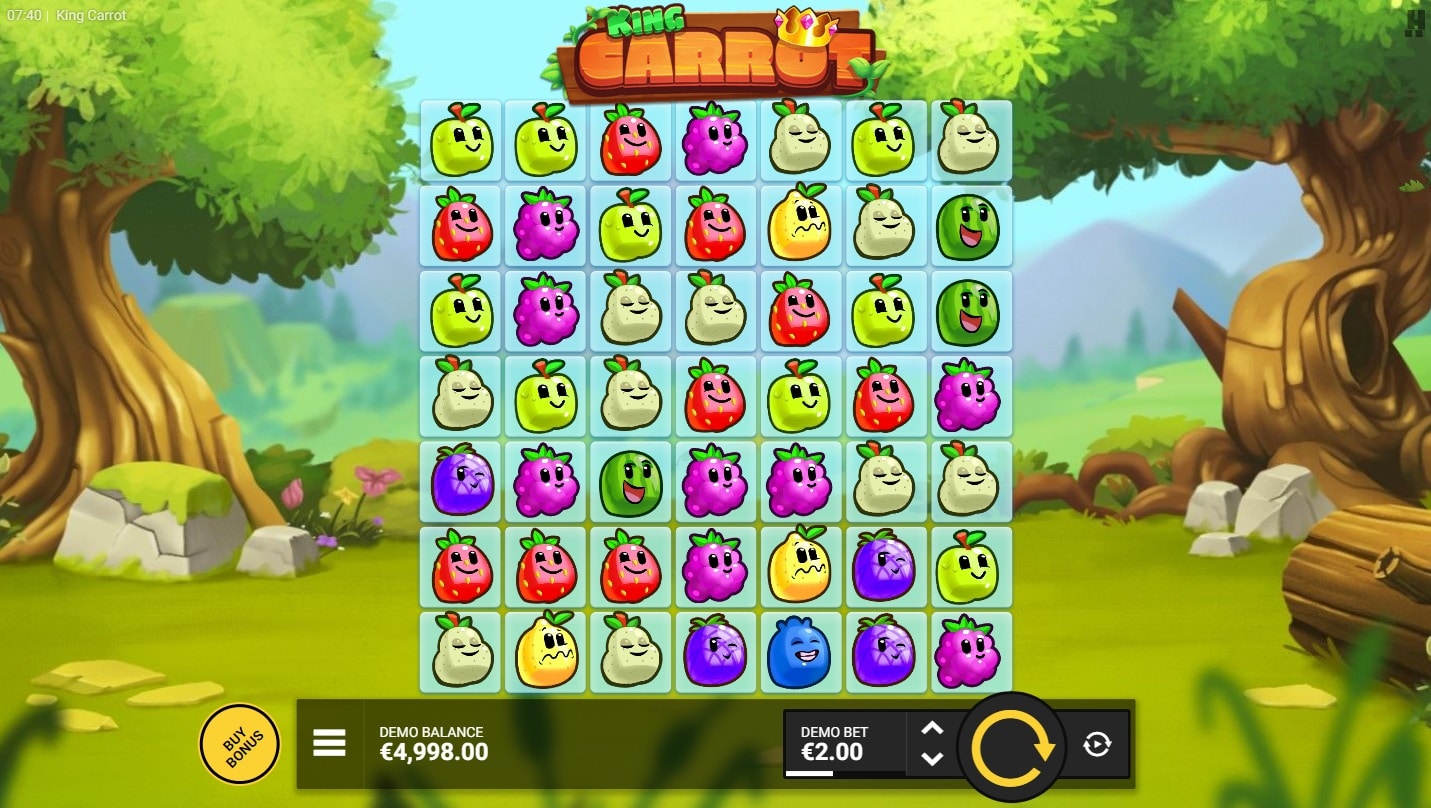 The very first slot that I do feel is a good alternative to Outlaws Inc is the King Carrot slot, for there is no doubt in my mind that when you first set about playing that slot you are going to very quickly warm to all of its unique features and bonus games.
When spinning the base game reels you could see extra Carrot symbols being randomly added and that will happen each time you have spun in any of the King Carrot symbols. That feature is also going to happen if you trigger and are awarded with this slots free spins bonus round too.
The one thing that you will also like about this slot, and that is that no matter at what stake level you choose to play it for you always have a chance of winnings its somewhat mega sized jack[poot that being a payout worth a whopping 10,000x your stake.
Tasty Treats
If you do want to play nothing more that slots like Outlaws Inc then you really do owe it to yourself to track down and then get stuck into playing the Tasty Treats slot machine, for it is a low to high stake slot that is going to ensure you always have plenty of winning opportunities.
Even when playing this slot for pennies you can still win big and that is due in no small part to its jackpot being valued at a high 10,000x your wager.
It will be thanks to the Bubble Boosters packed with wilds and multiplier values that a low paying base game spin could suddenly become a huge paying one, and the Free spin bonus round comes with even more Bubbles giving you a very obvious much greater chance of winning big when you have triggered that bonus game.
Rocket Reels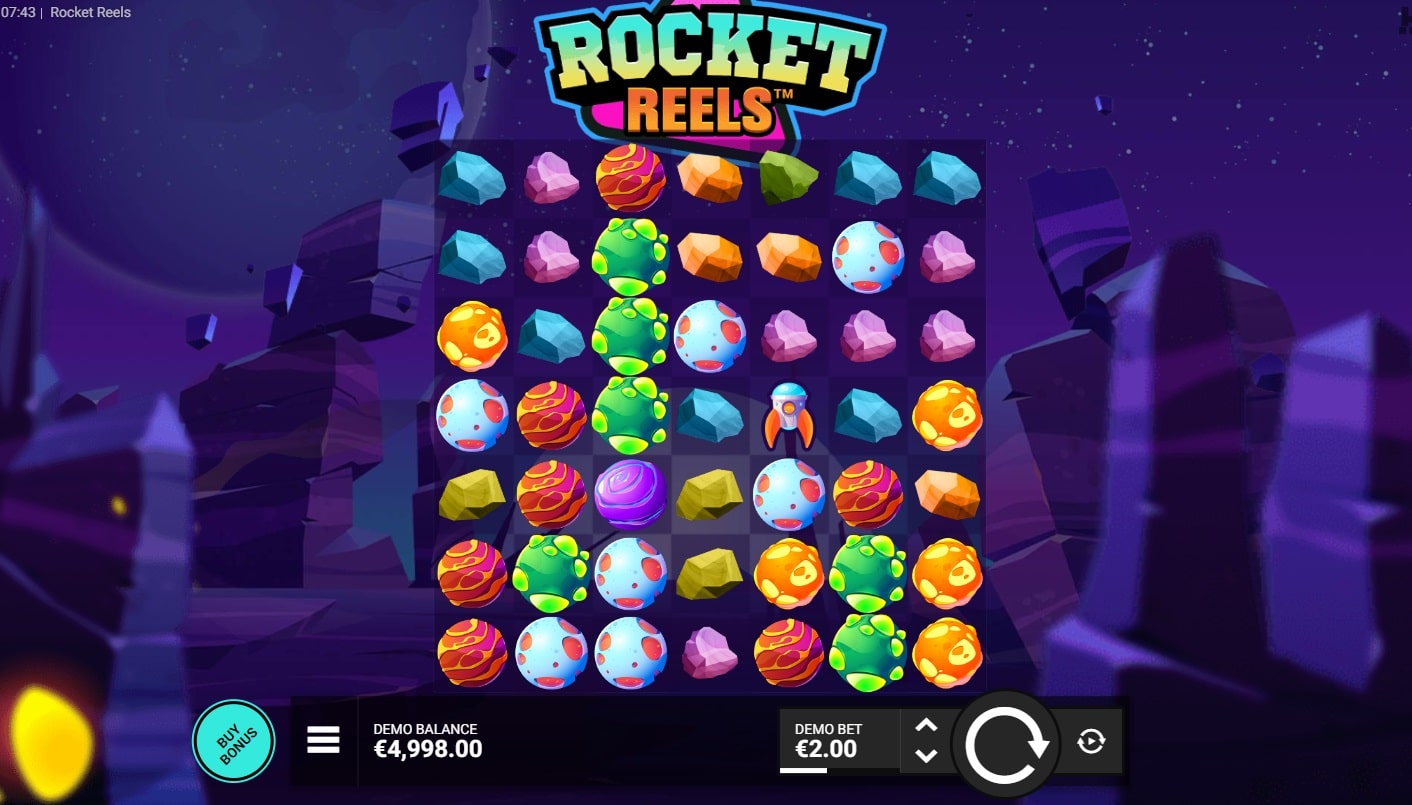 There are plenty of slots like Outlaws Inc that will always give you an entreating slot playing experience and on you should certainly consider playing sooner rather than later is the is the Rocket Reels slot from Rocket Gaming.
The set of Rockets that you will see displayed on the screen can suddenly launch themselves and whenever they do just that additional multipliers will appear on the main slot screen and those will then increase the value of any winning combinations you have formed.
The free spins bonus game is another way you can win big when playing this slot and on any base game spin if you land the jackpot paying winning combination then you are going to be rewarded for doing so with a 10,000x your wagered stake jackpot payout.
Xpander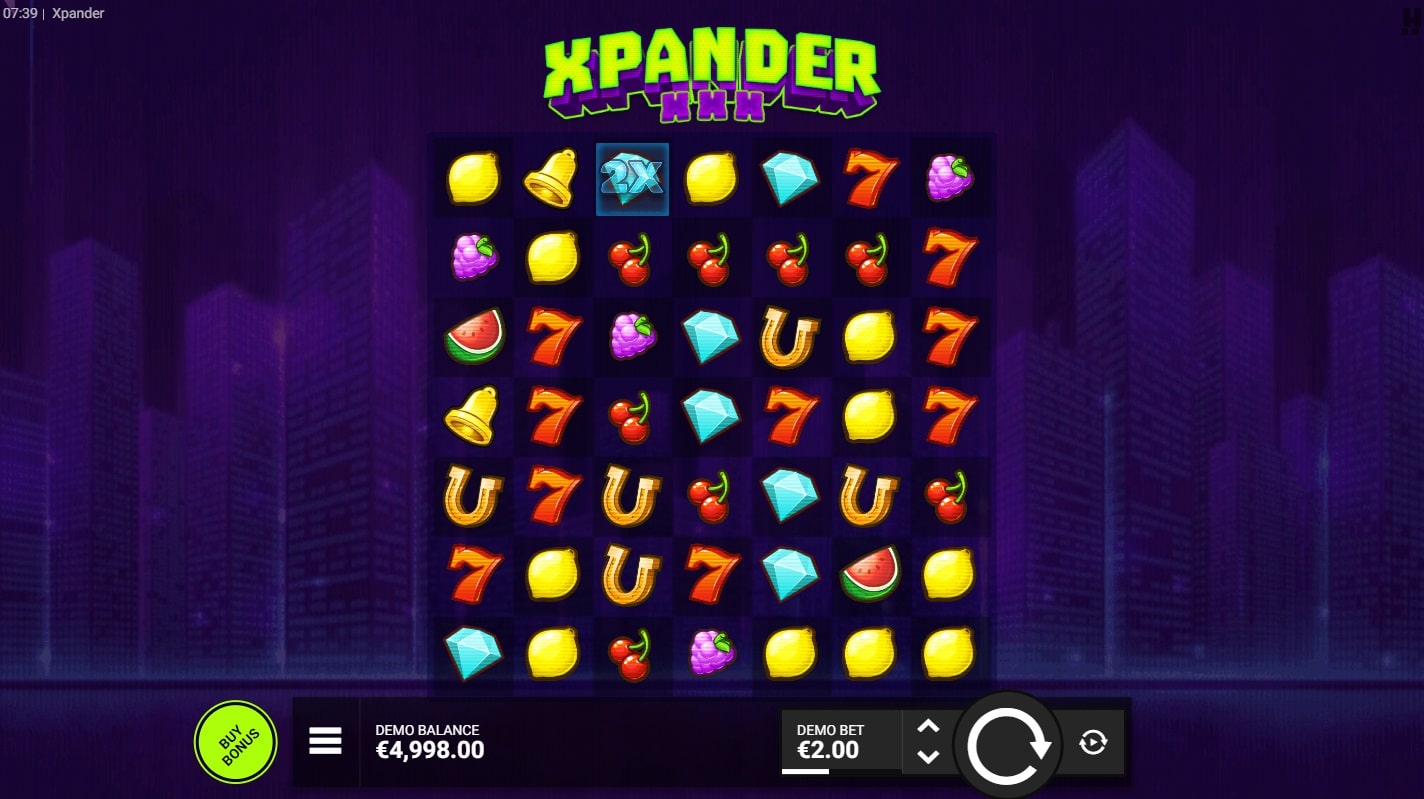 Once you do set about playing slots like Outlaws Inc you will rarely if ever want to play any other slot games online, for they will tend to be rather boring compared to great playing and exciting slots such as Xpander.
The base game of this slot really is an exciting one to play and it is made even more exciting thanks to its colourful cast of Hopping and Expanding Multiplier which can award you with some mega valued multipliers that if all falls into place could boost the value of winning combinations by a huge 128x their values
Triggering the Free spins bonus game on that slot will see you having the chance of getting lots of increasing multipliers and one more thing that you are bound to like about this slot is its jackpot which is worth a high 10,000x your wager.
Slots Like Stack 'Em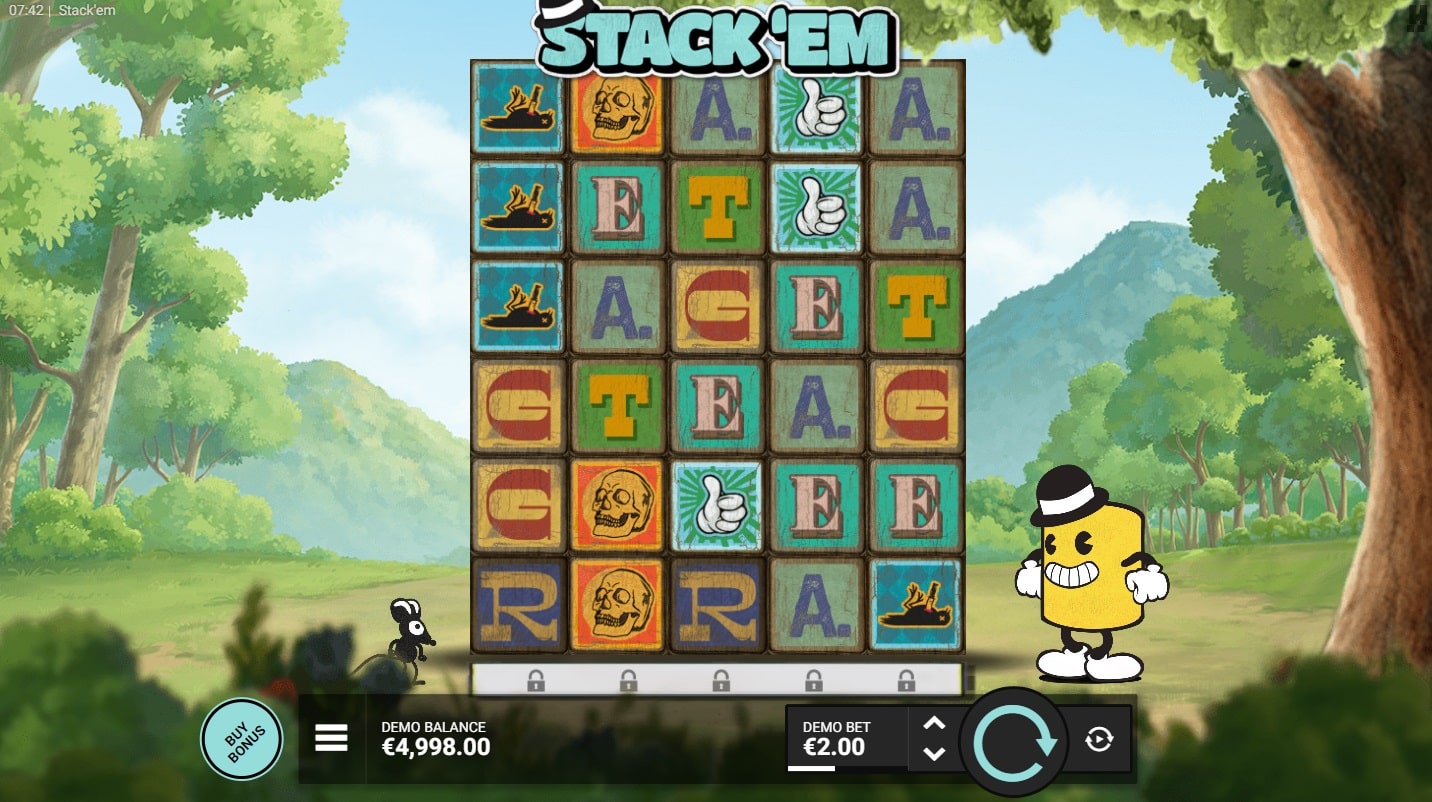 Stack 'Em is the final slot like Outlaws Inc that I want you to seriously consider playing one day soon, with its high jackpot coupled with its bonus features it is one of those slots that you will often find yourself being drawn into playing when logged into any online casino site or casino app which boasts the impressive must-play range of Hacksaw Gaming developed slot machines.
An unusual slot but one you will love playing keep our eyes out for the Stacking feature for that feature is one on which wins can be boosted by up to 30x their pay table listed values, so even low valued winning combinations can be given a large boost in their values.
There is also a Free Spins bonus game in which you will be hoping to connect certain reel symbols to then be awarded with a multiplier. As for the jackpot, well that is a high one for sure and if you do manage to spin in the jackpot paying reel combination you will be rewarded with a jackpot worth 10,000x your stake.
As this and the other slots that are listed above are available to play online or via a mobile casino app for free, do consider giving some of them a whirl in a no risk playing environment one day soon.
David is a keen slots player and has spent countless hours playing both online and in land based casinos. He enjoys sharing his knowledge of the gambling industry and keeps a keen eye out for the latest online slot games. Contact him by sending an email to david@casinochronicle.net.