There are some excellent slots like the Bowery Boys including Undead Fortunes, OmNom and Stick 'Em.
The Bowery Boys slot has a whole host of built in features and bonus games that will ensure you never get bored of playing it.
The Strongbox Storage feature is one on which you save up those boxes when playing the base game and as soon as the Key symbol makes ana appearance those boxes are opened to reveal the cash hidden inside them all, which is then awarded to you instantly.
Daisy's Dynamite is another feature you could trigger which is going to see potentially huge multipliers coming into play once the Detonator symbols gets spun in.
The best paying bonus game potentially has to be the Bowery Savings Bank feature, for that is a bonus game on which every win you achieve is matched and saved up in the Vault and if the Bust the Bank feature is awarded to you then you win the contents amassed in that vault.
Slot Games that are similar to the Bowery Boys:
OmNom
Stick 'Em
Break Bones
Undead Fortunes
Alpha Eagle
OmNom
Let me begin by letting you know what the very first slot on my list of slots that are like the Bowery Boys has to offer you and that slot is called the OmNom slot.
One thing you may find interesting about this slot is the random mystery symbol which is going to reveal itself once the reels slot spinning
If you match wins with the mystery symbols then some big payouts can be achieved
As for how the much higher valued winning payouts can be achieved on this game, well that is via the multipliers that can make an appearance and boost the value of any winning combinations formed.
Be aware though that as you may never have played any of those similar slot machines, you can always give them some play time for free and at no risk at any of my approved and showcased sites and apps that offer the entire suite of Hacksaw Gaming designed casino games to their players.
Stick 'Em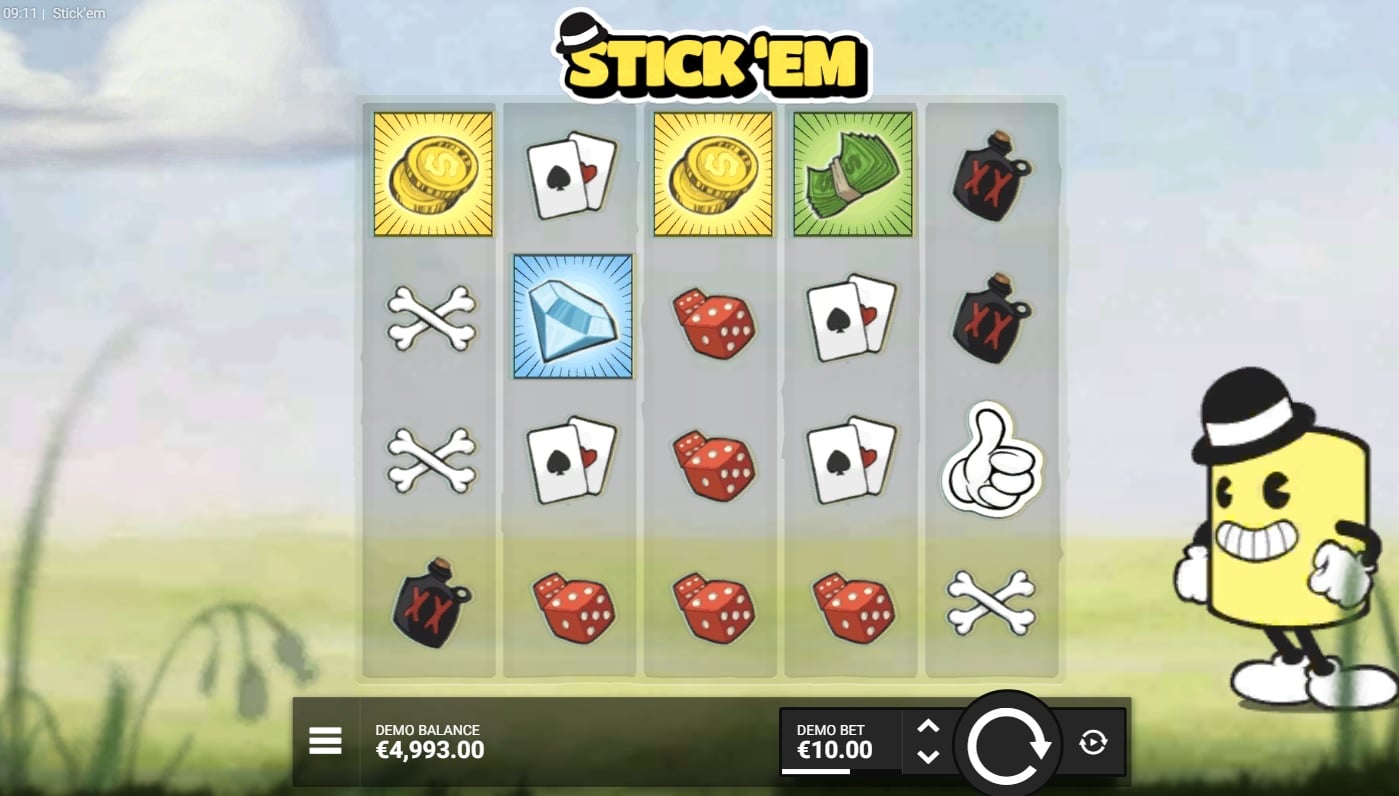 Another slot that has similarities to the Bowery Boys is the Stick 'Em and I just know you are going to have hours of fun and winning opportunities whenever you decide to spin its reels in a real money playing environment, which is easy to do by the way as it is a multi-stake slot, so you always have full control over the stake levels you play it for.
Thanks to the sticky win spin feature you have the chance of winning a multiplier worth a huge 2048x your bet.
A set of free spins is also up for grabs on this slot which as it plays off has more higher paying symbols in play.
Look out for the additional bonus game which is a wheel spinning based game on which some mega multipliers can be activated.
Break Bones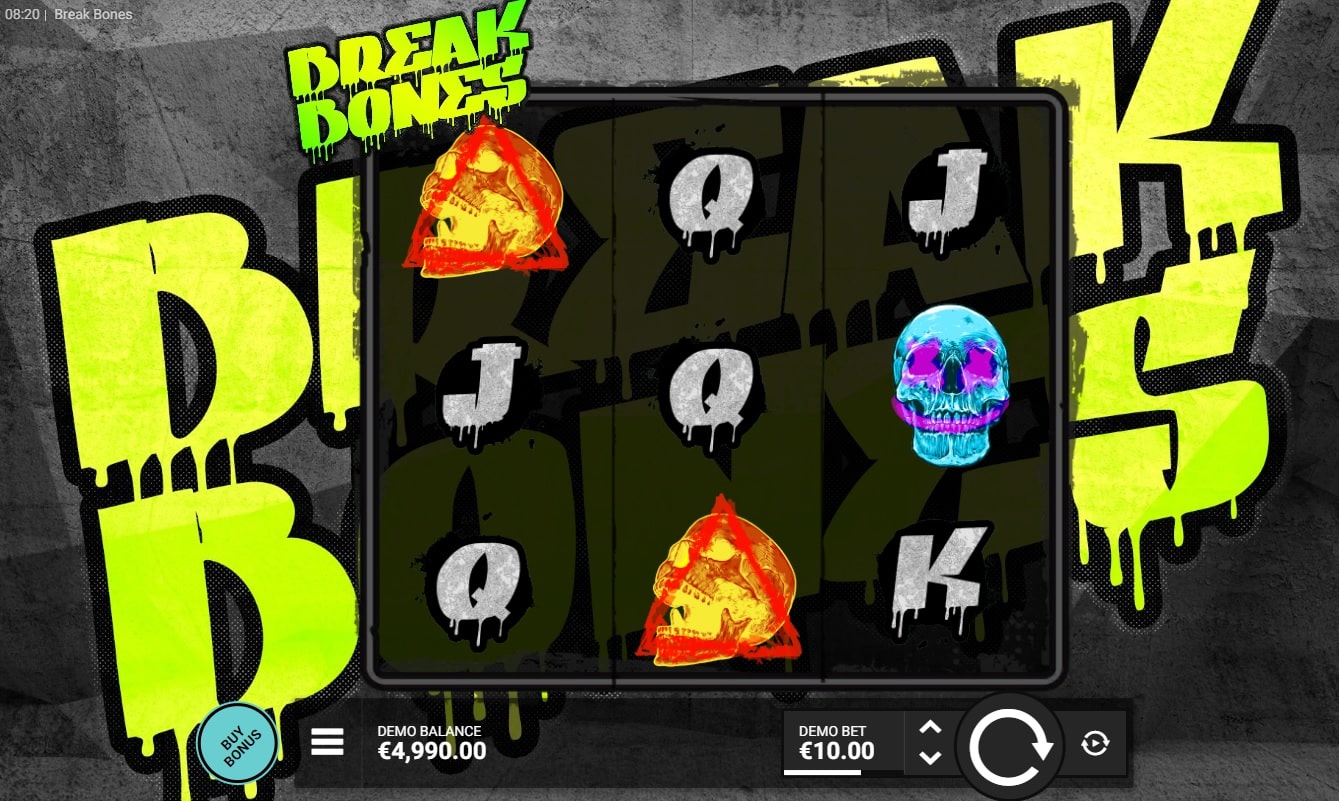 Make sure that you consider playing another slot like the Bowery Boys that being the Break Bones slot game, for you could see the Skeleton hand symbols spinning in at any moment and when it does then you get to play off the Echo Spins feature round on which you can be awarded with up to 5 respins.
Not only could you be awarded with plenty of what may just turn out to be high paying respins, but you could also end up playing off a set of Free spins and once triggered that particular bonus feature rounds lets you have a much better chance of also being awarded with the Echo Spins feature as well.
This slot though is fairly unique in as much as its playing structure is that of a 3×3 grid, but it does always give players the chance of winning a jackpot that is valued at 3,333x of your wagered stake amount, which is a fairly decent sized jackpot all things considered.
Undead Fortunes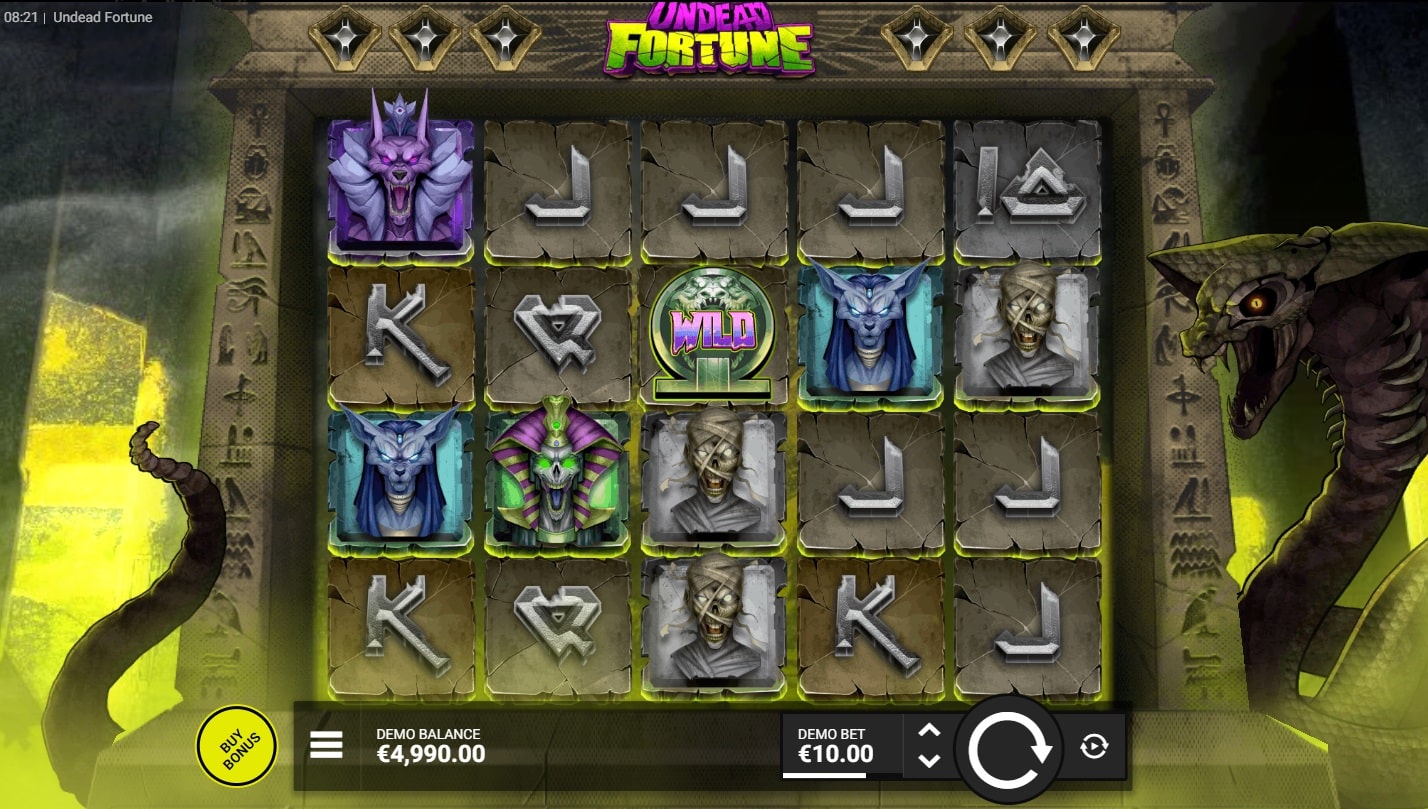 Make no mistake about it you are going to have an absolute ball when you set about playing the Undead Fortunes slot game either online or by using your smartphone or tablet device and that is another all action slot like the Bowery Boys.
It could be via the unique Duels Reels structure that comes with both Walking and Expanding Duels that you could suddenly win big on any base game spin you play off, and thanks to the two extra bonus games those being The Curse and The Tomb there are even more chances of winning some sizable amounts of cash on that slot.
Do not think that by playing it for tiny stake amounts such as for pennies, you will never win anything big, for thanks to this slot having a jackpot worth a whopping 10,000 coins, all players, both low rolling and high rolling players could win big at any moment in time, with some luck in playing of course.
Alpha Eagle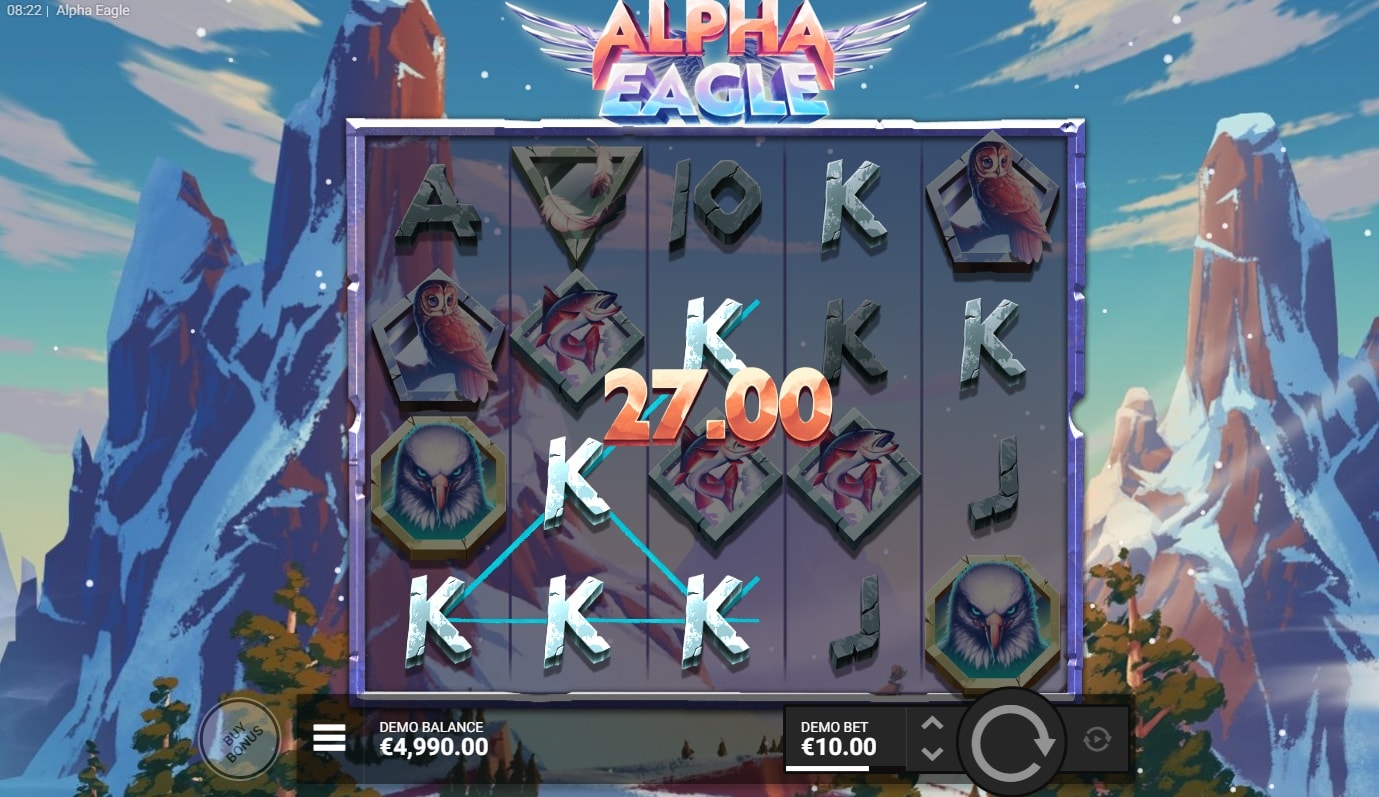 If you do want to play slots like the Bowery Boys then one final game worth adding to your list to play sooner rather than later is the Hacksaw Gaming designed, bonus game packed Alpha Eagle slot, and let me give you some idea now as to why it is a slot worthy of your attention and real money gaming action.
Well, to begin with it comes with stacked symbols during the Stack n Sync feature which can often help you secure plenty of extra and additional winning combinations.
Plus, there is always a good chance when playing off any one single base game spin that you could trigger the free spins and by doing so as they are playing off you get more chances of a higher number of special symbols spinning in
It does have to be said though, that the one bonus game that most players want to trigger when playing the Alpha Eagle slot machine however is the Eagle Link bonus game which is famed for banging out some truly massive amounts of cash to players quite out of the blue too, so do keep that in mind.
David is a keen slots player and has spent countless hours playing both online and in land based casinos. He enjoys sharing his knowledge of the gambling industry and keeps a keen eye out for the latest online slot games. Contact him by sending an email to david@casinochronicle.net.