There is no doubt that many believe that blockchain technology, thanks to its immutability and transparency, will forever change the gambling sector. One of the world's most popular cryptocurrencies, TRON, in particular, has been passionate about entering the gaming sector, especially given the fact that they have launched a $100 million fund dedicated to the space.
In their latest announcement, it appears as though TRON wants to enter the sports betting sector, as well, which is a very lucrative business. Specifically, the sports betting industry in the United States alone is worth billions, although given the illegal nature of sports betting, it's hard to pin down actual numbers.
Fomosports
One popular slang phrase that has emerged in popular culture is "FOMO", which stands for "Fear Of Missing Out", where individuals are scared to miss out on a particular trend, or activity, for example.
TRON has now launched a decentralized way for users to bet on real-life sports events – namely, NBA games, and called the initiative "Fomosports". The announcement was made by TRON Arcade on Twitter, which is the "official account for Tron's 100 million USD Blockchain Game Fund".
Potential
The announcement was made on December 24, the day before Christmas, and the platform is already active. Any user can check out the website at tron.fomosports.me, which is available in both English and Chinese.
There are specific prize pots for each NBA game involved, where users can bet and win a designated amount of TRX (TRON's currency). Each game appears on the website 48 hours before beginning, and becomes open for bidding 24 hours before the game starts. For the basketball games, the betting closes 10 minutes into the fourth quarter.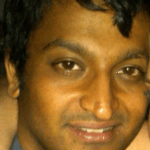 Neil Mathew has been writing about technology and business for years now, and is interested in how emerging technologies will affect the gambling/casino sector.