The Republic-controlled U.S. state of Michigan has become the nation's 5th state to allow intrastate online gambling and sports betting. After a day that involved 22 hours of voting, the state passed a $1.3 billion supplemental budget bill that includes a provision for online gambling and will help fund the cleaning of contaminated sides and aid the building of new roads in Michigan.
Part of the bill will benefit from an 8 percent tax applied to licensed online casinos that will be collected from wagers, minus winnings paid out. The bill would make Detroit's three current casinos, as well as the states 23 tribal casinos, eligible to apply for a five-year, $100,000 license to operate online gambling platforms.
The bill, which has been criticized for not allocating the money more wisely to schools, only barely passed with a 56-51 majority. It supports Republican Rick Snyder's plans to dedicate $69 million a year to his recycling and waste management plans, dubbed "Renew Michigan". It will also funnel $100 million into the building of new roads within the state.
A new subsidiary of the Michigan Gaming Board, the Division of Internet Gaming, has been formed to oversee the expansion of gambling within the state. Licenses will cover the provision of common casino games including blackjack, poker, slots and table games to players over the age of 21.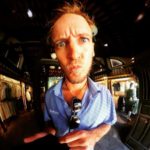 Mark is a freelance writer specializing in fintech, cryptocurrencies and gambling news. He writes for various publications on a wide range of finance and technology related topics and spends his free time traveling the world.