It's no secret that casinos can galvanize their surroundings economically, and help the cities they are located in become more of a destination than ever before. It appears as though various Virginia cities feel the same way.
Danville's city council voted unanimously to put forward legislation where a local referendum would lead to the construction of casinos in the city. Danville also teamed up with two other cities, Pistol and Portsmouth, both of which passed similar resolutions.
Positive Benefit
Vice Mayor Lee Vogler pointed out how much a local casino could change the city of Danville economically. He stated: "We're talking about nearly 7,000 jobs and over $1 billion in our economy over the next decade." Other councilmen pointed out that this money could help to renovate four schools within the city. The renovations would cost $126 million.
Councilmen have pointed out that a majority of citizen feedback has indicated that they support a local casino, as well. They also expressed frustration at the fact that it would take raising taxes in order to galvanize the city's infrastructure in ways that a casino can immediately. Councilman Sherman Saunders pointed out: "We can only tax our residents but so much."
Danville's Amazon
Councilman Gary Miller was quick to point out that northern Virginia was benefiting from Amazon, which is bringing thousands of jobs to that region. He also pointed out that the state spent hundreds of millions trying to attract the internet retail giant, as well. He also pointed out that the local police station was antiquated, as well.
He stated: "This is Danville's Amazon," Miller said. "This is Southside's Amazon — 7,000 jobs at much less cost than what it cost Virginia to attract Amazon."
Another councilman by the name of James Buckner seemed to indicate that a Danville casino was inevitable. He said: "I have faith it will pass on our end for sure."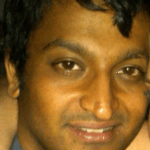 Neil Mathew has been writing about technology and business for years now, and is interested in how emerging technologies will affect the gambling/casino sector.