Rumour Has it that Parliament does actually talk about other subjects apart from Brexit. One issue that has been discussed is the problem of fixed odds machines in betting shops. The maximum stake is due to be reduced to £2 in April 2019 but why wait until then to take action?
Crack Cocaine
The Fixed Odds Betting Terminals (FOBT) machines have been called the 'crack cocaine' of gambling. It's possible to bet up to £100 and that can be done every 20 seconds, so losses can rack up very quickly.
It was back in October 2017 that the government announced proposals aimed at protecting gamblers. One of those proposals was the reduction of the maximum stake on FOBT's to £2. So why is it that the plan won't be put into operation until 18 months after that announcement?
Delay after Delay
The consultation period ended exactly a year ago. It took another five months before the official announcement of the proposal to reduce the stake was made. The October 2018 budget saw Chancellor Philip Hammond make the official announcement but shocked everyone by saying the reduction wouldn't happen until October 2019.
Another year? Another 12 months of gamblers losing money on these machines and seeing their gambling problems worsen? The announcement led to the resignation of Sports Minister Tracey Couch who rightly called the delay "unjustifiable." After more criticism, the decision was made to bring the reduction forward to April 2019 but still a five month wait.
An earlier date but the problems continue and this week the licensing committee in Walsall will discuss the matter as the number of local people seeking help for gambling problems again increased. It's the FOTB that is the largest cause for concern with two of those seeking help having debts of over £20,000. It's another reason why the reduction in the maximum stake can't happen soon enough.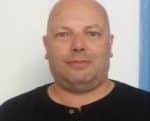 Steve is a self-employed writer and writes on a wide range of subjects. He's written about everything from football previews to politics and even had a spell editing a magazine about women's wrestling!