Every slot machine player is going to have their own personal favourite slots they love playing time and time again. However, it is true to say that occasionally some slots a player will be magically drawn towards may not be the best to play.
As you will already be more than aware of, each slot game will have its own playing structure and format, it will also come with its own set of payouts listed on the pay table and plenty of slots these days come with special reel symbols along with bonus games and bonus features.
This guide has been put together in such a way that I am going to be taking a look at some key features found on all slot machines, and will be letting you know just which slot machines you should avoid playing, and much more importantly why you shouldn't be playing them.
With literally hundreds of different slots being offered at casino sites, most of the time players are going to be so overwhelmed by the sheer number of games on offer that they will simply start playing a slot they like the look of. Unfortunately, if they are not aware of the key elements of slots that make them playable or not, they may find their bankroll doesn't last very long.
Slots That Have Recently Awarded a Progressive Jackpot
Now I tend to avoid playing slots that have progressive jackpots, especially those that have huge jackpots on offer, for the simple reason the chances of winning such a jackpot are tiny and they tend to offer low payout percentages, too.
As players stakes are what are used to feed such jackpots, a fair old chunk of the stakes you are playing for are going directly into the jackpot pools.
However, if a jackpot is overdue then there is always the chance that it could be won at any time and by any player, but when such a jackpot is won the jackpot drops down to its seed value and will then start to grow in size again.
Therefore, if you do spot a progressive slot game that has just awarded its jackpot then I would advise caution and suggest you to steer clear of that slot for quite some time, until its jackpot has massively grown in value again.
It is quite rare for such slots to award their jackpots in quick succession, and if you were lucky enough to win a jackpot not long after the previous one has been won, the amount of cash you will win will be a fraction of the size of the jackpot won by the previous player, and that means such slots do offer players poor value until such a time the jackpot is over the average size it is awarded at.
High Variance High Risk Slots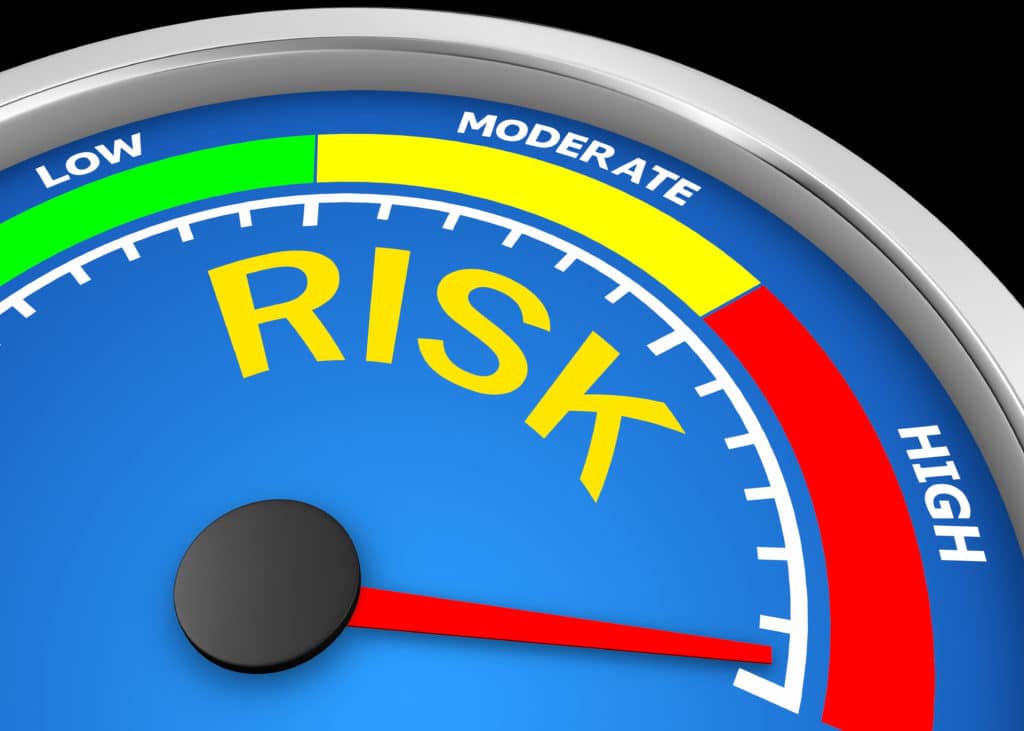 The most risky slots to play are always going to be those that offer a high variance playing format and structure, and no matter at which casino site or venue you choose to play at you will come across quite a number of such slots.
As they offer a high variance type of playing structure, that means when playing off the base game you will not get as many low and medium valued winning combinations spinning in, as the slots are designed to cut out those smaller valued winning payouts and instead offer much rarer to hit but higher valued winning payouts.
Therefore, if you are on a limited bankroll you should steer clear of such slots, for whilst there is a chance you could win big, and very big too, you are much more likely to see your bankroll dwindling away quite rapidly.
Slot Games with Low RTP's
An average payout percentage on most slot games is around the 96% mark, and as such you should always avoid playing any slots that have been designed to return a payout percentage over the long term of anything less than 96%.
You will be pleased to hear that there are more than enough slots which do come with much higher RTP's, and as such those are always going to be the ones you should be playing to get more winning chances and a much fairer chance of getting some much longer play time out of your bankroll.
Slots Chosen by a Casino for Bonus Players
Bonuses are always going to be available to both online and mobile slot players, but when you are thinking about claiming any of them always look at the rules attached to them to see if you are only going to be able to play a small range of slots.
If any casino sites or casino app does have rules that stipulate that players using bonus credits are only going to be permitted to play certain slots, then there is going to be a very good chance those slots have been selected for a reason.
The most obvious reason will be that they come with very low payout percentages or do not offer players huge potential jackpots, and as such they are going to be slots you shouldn't play and such bonus offers with those strings attached should never be claimed either.
It is always worth remembering that by not claiming any type of casino bonuses or taking part in any promotional offers and deals, you are then going to be able to play any slot machines you like.
Plus, you are always going to be in a position, when playing slot games with your own funds, to stop playing and cash out any winnings at any time without having to worry about terms and conditions and things such as play through requirements.
That is why more and more slot players will tend to avoid claiming bonuses for that reason as it puts them in control of their own destiny.
David is a keen slots player and has spent countless hours playing both online and in land based casinos. He enjoys sharing his knowledge of the gambling industry and keeps a keen eye out for the latest online slot games. Contact him by sending an email to david@casinochronicle.net.