Another busy weekend of English Premier League football takes place this weekend. There are plenty of opportunities to win lots of money but two bets being offered will need plenty of luck if they are to come up and are ridiculously low odds.
Wednesday evening saw Manchester City beat Burton Albion 9-0 in the Carabao Cup. Monday January 14 sees them host Wolverhampton Wanderers in the Premier League and it seems punters believe another big win is on the way.
Another Nine Goals?
Before the win over Burton, City also beat Rotherham United 7-0 in the third round of the FA Cup. This game against Wolves is a far tougher game and the reverse fixture resulted in a 1-1 draw. Yet the odds at Paddy Power on another 9-0 win on Monday evening is only 200/1. A bet on a 10-0 or 11-0 win for City is the same price which doesn't seem to be the most generous set of odds you'll see all year. Those odds are the same being offered for a 3-0 win by Wolves.
Another unlikely 200/1 bet is going for the relegation battle between Cardiff City and Huddersfield Town ending in a 4-4 score line. The game may well end in a draw but 4-4 would be a miraculous result.
Struggling to Score
Huddersfield Town are bottom of the table and unless they start getting some wins, look doomed to relegation and struggle for goals. They have lost their last eight league games and have only scored 13 league goals this season. Scoring four goals in a game is a rare occurrence for them and only once have they managed to score more than once in a Premier League game.
Cardiff City have decent form against struggling teams and joined the 'we've put four past Fulham club.' The thought of a 4-4 draw with Huddersfield though is one that deserves odds of more than 200/1. Perhaps one day bookies will give accurate odds to their customers.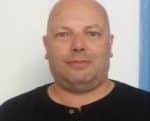 Steve is a self-employed writer and writes on a wide range of subjects. He's written about everything from football previews to politics and even had a spell editing a magazine about women's wrestling!