As President Trump continues his bid to build a wall on the Mexico Border, he seems to be turning a blind eye to some floodgates being opened.  The American gambling industry is continuing to expand, and problems lie ahead for its customers.
These days Trump seems to spend most of his time appointing new officials, talking about his beloved wall and trying not to get impeached. He probably loves the idea of the gambling industry expanding, after all he's opened and closed a few casinos in his time.
Major Law Change
Last year saw a major change when the Supreme Court ended a federal law that banned commercial sports betting. Several states have subsequently legalized sports betting and the sports themselves are getting in on the act.
The major sports in the USA are also now on the look to make as much money as they can from the new rules. It's only a decade since the NFL refused commercials from cities where betting was legal. Now they can't wait to sign up as many deals as possible and have Caesars Entertainment as their first official casino sponsor.
Betting or Entertainment?
They continue to focus on labelling the casinos as 'entertainment destinations' but it's believed it'll only be a matter of time before that description and the emphasis is put on gambling. You can just imagine what'll happen in 2020 when the Oakland Raiders move to their new home, which just happens to be in Las Vegas.
Basketball, Ice-Hockey and Baseball have already taken the plunge and signed partnership deals with gambling companies. It's not just about 'entertainment destinations' with them, they share league data with MGM Resorts International for their sports books.
There are already concerns that the expansion will cause far more personal problems than financial gains for already-rich companies. Recently Governor Snyder in Michigan vetoed a bill legalizing gambling, what will Trump do if the expansion leads to the gambling addiction rate increasing?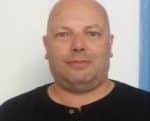 Steve is a self-employed writer and writes on a wide range of subjects. He's written about everything from football previews to politics and even had a spell editing a magazine about women's wrestling!