How do you start a new year? There's probably a hangover to recover from and of course resolutions to be made. Your finances might have taken a festive hit too, so why not become a lottery millionaire on January 1?
That's happened a number of times and it's an amazing way to start the year. 2019 was less than a day old before two massive jackpots were won. The first to be won was the EuroMillions jackpot. A ticket sold in the UK began their year by matching the five main numbers and the two Lucky Stars to win a bumper £114.9m. 
The Best Misunderstanding Ever
January has often been a good month to play the EuroMillions draw. Back in 2013, the EuroMillions draw was held on New Year's Day and created 25 new millionaires and one lucky winner really lived up to that title. Claire McManus and Scott Conga from North Wales asked a friend to buy them a scratchcard from a local shop. They came back with a EuroMillions ticket, but they didn't moan when it made them millionaires. No wonder Claire described it as "the best misunderstanding I've ever had."
Begin 2019 with a $425m Mega Millions Jackpot
Just hours later, an even larger prize was won with a $425m Mega Millions jackpot being landed. The winning ticket was sold at the Brookville Auto Service in the Town of Oyster Bay in the state of New York. It comes just a week after a New Yorker landed a $298.3m Powerball top prize.
It's not the first time that a new year has begun with a massive Mega Millions jackpot being won. Back in 2008 there was a January 1 draw and John Jones from Texas won $33m. 15 times the Mega Millions jackpot has been won in January with an anonymous winner scooping $451m in January 2018.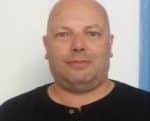 Steve is a self-employed writer and writes on a wide range of subjects. He's written about everything from football previews to politics and even had a spell editing a magazine about women's wrestling!