Sometimes a big win is almost snatched from your palm. That nearly happened to Ryan Bray on Saturday February 10. Happily, it all turned out well in the end and his £5 bet returned £2,048.39. Now he's off to Los Angeles thanks to his winnings.
The lucky punter had placed an ambitious seven-fold with SkyBet. He needed Watford, Liverpool, Cardiff City, Burnley, Arsenal and Derby to win and Crystal Palace to draw at home with West Ham United.
A Good Start
All the games kicked off at 3pm aside from Burnley's trip to Brighton that didn't begin until 5.30pm. Would his bet still be live by the time the late game kicked off? At half-time, three of his six teams were winning but there was still plenty of work to be done.
The situation hadn't changed as the games reached their 64th minute as Palace trailed West Ham 1-0 and the Watford and Cardiff games were still goalless. Then it all started to get a lot better for the hopeful gambler. Watford took a 65th minute lead over Everton and Cardiff took the lead at Southampton.
Still the score at Selhurst Park wasn't in his favour. Then with 14 minutes remaining, Wilfried Zaha hit the equalizer for Crystal Palace and his six selections were all in a winning position for Ryan. Then came a dramatic few moments in Southampton.
Drama at St Mary's
The Saints equalized in the 90th minute and the bet looked dead and buried. Thee was more drama to come though as Cardiff refused to settle for a point. They went up the other end and shocked the Southampton fans but delighted Ryan by getting the winner.
Now it all depended on Burnley winning away at Brighton. They did the business with a 3-1 win over the struggling south coast side. All seven teams had won and now Ryan can't wait to jet off to Los Angeles with his winnings.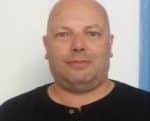 Steve is a self-employed writer and writes on a wide range of subjects. He's written about everything from football previews to politics and even had a spell editing a magazine about women's wrestling!