Winning a lottery jackpot is never going to be an easy task. Try telling that to any Italian who loves nothing more than picking their SuperEnalotto numbers. It's a task that is one of the most difficult in the world to achieve and this week players were hoping for a Christmas miracle and an €81.4m jackpot win but with no success.
Just Two Wins This Year
In the UK, players are always moaning about the fact it's become harder to win the UK Lotto jackpot. They want to be thanking their lucky stars really because the SuperEnalotto lottery has three weekly draws but has still only been won twice during 2018.
April saw a ticket holder win a fantastic €130.2m SuperEnalotto jackpot and two months later a €50.6m top prize was landed. Since then, not a jackpot winner in sight, so why is the top prize in the SuperEnalotto draw so difficult to win?
It's all down to the number of balls in the draw. UK Lotto players moaned then the number of balls was increased to 59 but the SuperEnalotto draw has 90 balls. The odds of matching the six main balls is a massive 1 in 622,614,630. That's compared to 1 in 45m for the UK Lotto draw.
The record SuperEnalotto jackpot is €177.7m eight years ago. That win came after eight months of rollovers, UK players would have stormed Camelot if such an occurrence happened in the UK Lotto.
Praying for a New Year Miracle
Miracles can happen though as one individual in 2016 proved. He won the €163.5m jackpot and matched the Superstar number to win another €2m, overcoming odds of 1 in 56 billion. Perhaps another miracle might happen in the January 1 draw when the jackpot is €82.5m or will the jackpot again reach €100m and continuing to frustrate the Italian public.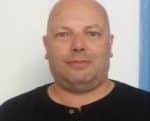 Steve is a self-employed writer and writes on a wide range of subjects. He's written about everything from football previews to politics and even had a spell editing a magazine about women's wrestling!