It's not easy being a gambler and for every story of a big win, there are plenty of tales about near-misses, not to mention some bad timing.
Cash out is a great feature and has added so much to live betting. However, it can easily lead to some mistakes that have you tearing your hair out. James Haye from England had a £5 free bet with Paddy Power and on Tuesday January 22, used it on a four-fold bet.
Off to a Good Start
He needed Forest Green, Stockport County, Lincoln City to win and over 2.5 goals to be scored in the Plymouth Argyle v Walsall match. As the first half progressed, the three win bets were all doing well with both Forest Green and League Two leaders Lincoln City 2-0 up. National League North side Stockport County had been heavily backed all day and led 1-0 at Leamington.
There's always one that causes accumulators trouble isn't there? This time it was the game at Plymouth and at half-time the game was goalless. Not the most useful score when the bet is on over 2.5 goals to be scored.
The other three teams didn't cause many headaches in the second-half though Stockport still only led 1-0 at Leamington. There were big changes at Plymouth though, as the relegation-threatened side went 2-0 up with two goals in 11 minutes.
Still One Goal Needed
With eight minutes to go, it was still 2-0 and the bet still needed a goal by Walsall to be a winner. It was at that point that James decided to accept the cash out offer of £9.15. Then as must have happened to plenty of gamblers in the past few years, disaster struck.
Just 30 seconds after the cash out, Walsall went and scored a goal. The other teams all won their games and James would have won around £40. Not a large amount but it would have helped pay for his cars MOT.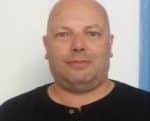 Steve is a self-employed writer and writes on a wide range of subjects. He's written about everything from football previews to politics and even had a spell editing a magazine about women's wrestling!