Do you ever have that terrible experience when you just wish you'd placed more on a winning bet? That's what happened to David Paget with a 169.57/1 winning bet on Saturday January 19. If only he'd had a stake higher than 29p.
His ambitious wager was made with SkyBet and was a four-fold one requiring Barcelona, Schalke, Napoli and Lyon to win with both teams scoring. It proved to be a nail-biting evening for the hopeful punter.
Schalke kicked off at 5pm and took an early lead only for Wolfsburg to equalize before half-time. With only 12 minutes remaining, Schalke got the winner and the first leg was won.
Napoli were next to kick-off at 7.30pm and were 2-0 up by half-time. Lazio still had to score to keep the 29p bet alive and the visitors scored in the 65th minute. Napoli had to hang on for the win and that's just what they did with the game ending 2-1.
Mighty Barcelona
Barcelona kicked off at 7.45pm and were home to Leganes who only scored seven away league goals all season. Barcelona went 1-0 up in the first half but David had plenty of reasons to cheer as Leganes equalized in the 57th minute. The scores were still level with 19 minutes to go, but late goals from Luis Suarez and handy substitute Lionel Messi secured a 3-1 win and the third-leg had been won.
Nail-Biting Time
That left Lyon needing to win at St Etienne who just happened to be unbeaten at home in Ligue 1 this season. The game kicked off at 8pm and just eight minutes later, St Etienne were 1-0 up. That was the half-time score, but Lyon equalized in the 65th minute.
The bet could have been cashed out but David hung on and his patience was rewarded when Moussa Dembele got the winner for Lyon in the 95th minute. It turned David's 29p into £49.47, oh ho he should have placed a higher stake!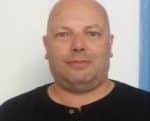 Steve is a self-employed writer and writes on a wide range of subjects. He's written about everything from football previews to politics and even had a spell editing a magazine about women's wrestling!