The clock continues to tick down as the October winner of the world record $1.5bn Mega Millions jackpot still hasn't claimed their prize.
Whoever the winner is has another three months to claim the highest ever amount won by a single ticket in US history. But why hasn't the winner come forward three months after their incredible win and what will happen if the win goes unclaimed.
We do know that the winning ticket in the October 23, 2018 draw was sold in Simpsonville, South Carolina, USA. Considering the location, the winner may let out a very large 'Doh' if they lose out on their winnings.
Serious Implications
It's not just the jackpot winner who could lose out. The state's legislators are hoping to receive $61m in income taxes from the win. However, that's also reliant on the winner accepting their jackpot win as a one-off lump sum.
Already legislators are considering reducing projected surpluses when working out their new budgets, If the jackpot win does go unclaimed, they will only receive a reduced amount with the $1.5bn shared between all the participating states based on their ticket sales.
Why So Long?
There are plenty of reasons why this is happening. They may just be working out what to do with their massive windfall and are in touch with financial advisors. However, there are some possibly crazier winnings for the delay.
Last year, Andrew Clark from England won a £76m EuroMillions jackpot. He didn't discover the win until finding his ticket in his Peugeot van six weeks after the draw took place. With the Mega Millions jackpot at a record level, the draw would have attracted lots of new players. Perhaps the jackpot was won by a first-time player who didn't even know what was required to win the top prize.
Just who the lucky winner is may never be known. The state of South Carolina does allow jackpot winners to remain anonymous.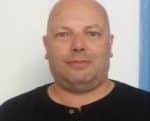 Steve is a self-employed writer and writes on a wide range of subjects. He's written about everything from football previews to politics and even had a spell editing a magazine about women's wrestling!