There's always a fascination in who will be the next English Premier League manager to leave their club. Many a bet of course was placed on Jose Mourinho this season, but what are the odds-on current managers still being in charge of their clubs on the opening day of next season?
How(e) Does He Keep his Job?
Ladbrokes have released odds and there are some surprises in the list considering how some Premier League clubs are playing at the moment. Eddie Howe is regarded by many as a future England manager and he's 1/10 to still be Bournemouth boss in August. However, what if Gareth Southgate did get the Manchester United job? Mind you, after a run of seven defeats in nine games, is his job really that safe?
1/7 on Roy Hodgson remaining at Crystal Palace looks a bit shaky too. His inconsistent team are only four points clear of the relegation zone and the club owners want better than that.
Another ambitious team Is Everton with a new ground planned and aiming to win the Premier League within ten years. They are currently tenth in the table but with just two wins in their last nine league games. If that doesn't improve, then 1/5 on Marco Silva remaining in charge is something to avoid.
Then there's Huddersfield Town who already look doomed to relegation. Their manager, David Wagner is 5/6 to still be in charge even after getting them relegated and producing a team that barely ever scores a goal.
Who Will Manchester United Appoint as Manager?
Tempting odds of 2/1 are available for Mr 100% Ole Gunnar Solksjaer, not a bad price if Manchester United keep winning and gets them in the Champions League. 1/3 on Mauricio Pochettino still being manager of Tottenham doesn't look too appealing if Solksjaer isn't appointed boss at Old Trafford but as with all these odds, only time will tell.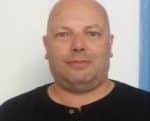 Steve is a self-employed writer and writes on a wide range of subjects. He's written about everything from football previews to politics and even had a spell editing a magazine about women's wrestling!