Since cryptocurrency gambling is a relatively new sector, many are interested in knowing about the attitudes and behaviours of those involved. There is some new research from 1xBit that indicates that cryptocurrency gamblers are doing just fine in terms of the overall bearish cryptocurrency market.
1xBit is a crypto-centric gambling website that allows users to deposit, withdraw, and place bets on sports using some of the most well-known cryptocurrencies. The platform recently made headlines for adding Ripple to its platform. Many have pointed out that this is a great move for the company, because of advantages such as high transaction speed and minimal transaction cost.
Everything Running Smoothly
1xBit collected data from its user base to learn more about gambling behavior, and were surprised to find something quite astonishing (and great news for the sector). It appears that even though the markets fell by over $100 billion during the last part of 2018 – it didn't change how gamblers placed bets.
The volume of the bets on the platform – roughly – remained the same. This basically shows that while some might have been convinced that the volatility of the cryptocurrency markets might affect how users place bets; that might not really be the case. This is certainly great news, and indicates that the crypto-gambling sector will be strong despite price action in the markets.
Users Like Variety
In fact, there were some other interesting revelations. For example, as of press time, Bitcoin had a 54% dominance, with regards to the market capitalization of the cryptocurrency markets. One might conclude that most users might trade exclusively in Bitcoin, because of how well-known it is compared to altcoins.
However, 4% of users on the platform actually traded exclusively in the Bitcoin. More to the point, a vast majority – over 96% – of users have placed bets, deposited, or withdrawn via an altcoin at least once.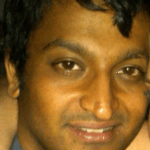 Neil Mathew has been writing about technology and business for years now, and is interested in how emerging technologies will affect the gambling/casino sector.