7BitCasino is an extremely popular online casino and gaming platform that supports both crypto and traditional currency. It provides a wide selection of video slots and table games, including multi-hand blackjack, Caribbean poker, roulette, Texas hold'em, craps and rummy. Registered in the Dutch-Caribbean island of Curacao, it benefits from the nations very favorable eGaming and cryptocurrency regulations. In a recent review from blockchain website Coindoo, 7BitCasino was voted one of the top three Bitcoin casinos currently available online.
Bonuses and Free Spins
The online casino offers a wide selection of betting and gaming services and support for multiple software interfaces. It also features an excellent variety of introductory and weekly BTC bonuses, up to $5,000 monthly cash-out and a possible 100 free welcome spins. For those just wanting to test the waters, all online games can be played for free in 'the lobby' – an area that is accessible without needing to register, log in or deposit any money.
Loyalty Reward Scheme
In addition to its other attractive features, 7BitCasino also operates an impressive loyalty reward scheme. Using a native digital token called 'Bits', the platform rewards loyal customers for any bets made in real money. These complimentary Bits tokens can be exchanged for bonus money or used on any of the casino's many services. Players earn 1 Bit for every €20 wagered.
In addition to various fiat currencies, the 7BitCasino platform accepts deposits, withdrawals and wagers in Bitcoin (BTC), Ethereum (ETH), Dogecoin (DOGE), Bitcoin Cash (BCH) and Litecoin (LTC). While bank and credit/debit card withdrawals can take up to four days, cryptocurrency withdrawals are free and instant.
Strong Customer Service
Online reviews have been particularly favorable in noting the excellent customer service that 7BitCasino provides, a feature that has no doubt helped it develop its excellent reputation. Add to this its simple, easy-to-use mobile interface and its easy to see why 7BitCasino consistently gets 4-star or higher reviews from its customers.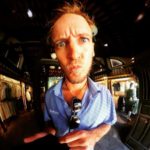 Mark is a freelance writer specializing in fintech, cryptocurrencies and gambling news. He writes for various publications on a wide range of finance and technology related topics and spends his free time traveling the world.