Gibraltar-based online gambling firm 888 Holdings lost 7.8 percent in value this morning after it was revealed that United States Department of Justice (DoJ) has announced a reversal on its 2011 Wire Act decision.
The Federal (or Interstate) Wire Act, which came into effect in 1961, prohibits certain types of betting across state borders in the United States. However, in 2011 the Justice Department ruled that the act only applied to online sports betting and not other forms of online gambling, such as casinos and poker.
As a result, several gambling firms from the United Kingdom, including William Hill, GVC and 888, began expanding operations to several U.S. states.
But a new report from the Office of Legal Counsel released yesterday concludes that the 2011 ruling was incorrectly interpreted and the law should apply to all type of online gambling. While the report is likely to be challenged in court and could still be over ruled, the effect on gamblings markets has been severe.
888 has been the worst hit but many others still suffered declining stock prices. GVC Holdings, the operators of Coral and Ladbrokes, dropped by 2.3 percent, William Hill lost 2.2 percent and Paddy Power suffered a 1.3 percent decline. The blow is especially bad considering the UK has recently tightened its own restrictions on the online gambling industry.
The U.S. government remains shutdown due to Presidents Trump disagreement over the Mexican border wall, meaning its unclear what the full effects will be and when the ruling can be challenged.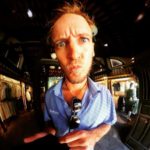 Mark is a freelance writer specializing in fintech, cryptocurrencies and gambling news. He writes for various publications on a wide range of finance and technology related topics and spends his free time traveling the world.