Lots of us love to get our hands on some of the promotions that are offered by online gambling sites but are they all worth getting hold of or are they just a way of fuelling gambling addictions?
For example, online bookmakers will try to lure new customers by offering hugely enhanced odds if a selected team can win such as 25/1 on Arsenal beating Blackpool. It's not always on the most likely winners though. Enhanced odds are often just an example of bookies trying to get custom for bets they are confident won't win. If that's their view, they won't be too concerned about 7/2 suddenly becoming 9/2 because they're not expecting to make a pay-out.
Free Bets Don't Guarantee Winners
Bookies love giving out free bets these days but is it always a good thing? A free bet doesn't guarantee that you are going to actually win anything. It's just an opportunity to win something but often with the free bet stake not being returned and restrictions placed on the odds you can bet at.
The simple fact is you could easily receive free bet after free bet and not win anything. Then there's the often criticized wagering requirements that can see players having to make plenty of bets just to withdraw winnings.
The Other Side of Cashback
Another problem area is that of cashback on losses. A bit of cash is always welcome, but do you really want to receive anything from this kind of promotion. After all, you only get anything if you have already suffered losses in the given period.
This can persuade gamblers to carry on playing even if they are losing money knowing they'll get a little bit back anyway, but losses are losses and they soon mount up. This kind of offer is like being offered a bonus If you break your leg, all very nice but do you want to break your leg in the first place?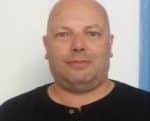 Steve is a self-employed writer and writes on a wide range of subjects. He's written about everything from football previews to politics and even had a spell editing a magazine about women's wrestling!