The online gaming and betting website E-Sport Betting (ESBC) recently conducted a poll asking readers to vote on what they feel is the most promising betting platform going into 2019.

The four options included in the poll were the decentralized betting coin Wagerr (WGR), E-Sports Betting itself, Bethereum (BETHER) and the blockchain-based online casino Funfair (FUN).

Despite the poll being run by E-Sports Betting on its own Twitter account, Bethereum came out tops with 49 percent of the vote. Wagerr took a close second with 36 percent and E-Sports Betting and Funfair received 13 percent and 2 percent respectively.
E-Sports Betting conducted the poll as a way to announce that it will soon be accepting wagers on its platform from any betting coin, further increasing its appeal to crypto-enthusiasts. The E-Sports Betting project was set up to revolutionize the way punters can bet on the emerging e-sports market using cryptocurrency and blockchain technology. It already runs its own masternode program and is working towards completing an entirely decentralized system in 2019 along with a trading platform.
Bethereum is an award-winning social betting platform built on the Ethereum blockchain utilizing its ERC-20 protocol. With a 10/10 rating from ICOmarks and 5/5 rating from TrackICO, its one of the most trusted blockchain betting projects currently available. Its simple interface, complete transparency and strong social engagement are seen as the driving factors behind its runaway success. 2019 will see the company acquire official betting licenses, secure additional exchange listings and launch new gaming contests.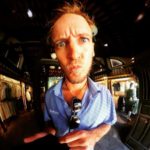 Mark is a freelance writer specializing in fintech, cryptocurrencies and gambling news. He writes for various publications on a wide range of finance and technology related topics and spends his free time traveling the world.