One of the main issues when it comes to modern technology platforms, companies, and apps, is that there are often troubles that arise later on that the programmers and the developers weren't able to address. For example, in the tech industry, this is called quality assurance – and involves ensuring that there are no defects, mistakes, or bugs by the time the user actually is using or experiencing the product or service.
It appears as though Coinpoker understands the importance of making sure that their user experience is as seamless as possible. The cryptocurrency-based online gambling platform has recently launched its open-source software that allows for true random generation, so that there can be true transparency with regards to card shuffling.
About Coinpoker
For those that are unfamiliar, Coinpoker was launched in 2017, and the platform's entire aim is to bring more transparency to online poker, so that users can actually believe in the integrity of the game that they are playing. The slogan of the platform is that it is "bringing the game back to players."
The platform has been covered by respected media outlets and publications, and was developed by a team of poker enthusiasts. It also has its own CHP token to enable quick, secure, and efficient payments.
Bug Bounty
In order to ensure Coinpoker's efficiency, the platform made quite the Christmas Day announcement. Specifically, they are offering a bounty of 1,000,000 CHP for those who can identify any software flaws.
This obviously goes a long way towards establishing transparency, since it gives an incentive to those who believe that there might be issues with the software.
For those wondering about the bounty, the price of CHP varies from exchange to exchange. However, as of press time, the price of CHP on the Yobit exchange was $0.00244607. If we were to use this figure, this means that the bug bounty is currently an amount of around $2446.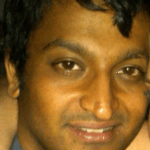 Neil Mathew has been writing about technology and business for years now, and is interested in how emerging technologies will affect the gambling/casino sector.