In an attempt to address the gaming distribution monopoly that is held by a few big corporations, a revolutionary new platform has been developed using new technology. The innovative new Ultra.io system is aimed at creating a fair ecosystem off of which independent developers can market and distribute computer games. The platform brings together all gaming activities into one single location – offering the buying, selling and trading of games along with live-streaming, tournaments, contests, and reviews.
The platform is built using blockchain, a type of distributed ledger technology (DLT) chosen for its decentralized and transparent nature. These attributes help to guarantee trust and ensure that the platform can't be manipulated or abused by users or developers alike. In addition to its strong integrity, blockchain also makes additional features possible, like instant payments, game trading, and the availability of in-game assets that players can use as currency. This makes the entire platform feel more like a community-run, social environment than simply a retail gaming store.
The developers of the new platform have most recently teamed up with several other proponents of the decentralized tech industry to help manage and maintain the Ultra.io blockchain platform. These include massive digital trading platform Bitfinex, and both the New York and Rio offices of blockchain network EOS. Together, the companies will work as block producers (BPs) towards helping officially launch the network's main-net later this year.
"When considering how best to launch and support Ultra Mainnet, we sought out a mix of trusted technical partners from within the EOSIO community and established corporate partners from the technology and video-games industries to work with us as block producers," said Michal Dunn CTO of Ultra.
The rise of blockchain gaming
Blockchain technology has historically been more closely associated with online gambling but is slowly being more integrated and adopted by the video gaming industry. The ability to provide digital assets that can be used to facilitate "player-owned economies" in games is one of the biggest driving factors. While blockchain technology alone cannot yet handle the graphic-rendering capabilities of traditional game developers, it can be used in conjunction with them to add value to games.
The 2017 Axiom game "CryptoKitties" made blockchain gaming famous but quickly highlighted its limitations when it slowed down the entire Ethereum network. Ultra.io is built upon the more efficient and scalable EOS network that will be upgraded this year to support 100,000 transactions per second.
The new platform is already compatible with over 5000 games and continues to add more on a daily basis. It's Content Distribution Technology has been developed over the course of eight years and is licensed to big names in the PC gaming industry, including Bethesda, Riot, 343 Industries and Bandai Namco. In addition to distribution and marketing, Ultra.io features an 'Ad Revenue Share' program, giving developers control over how much ads their players see and the chance to 'opt-in' to earn 'Ultra Coins', the native digital currency. Other ways for users to earn Ultra Coins include: trading games, beta-testing games, winning contests, writing reviews, and sharing the Ultra.io platform software with friends and family.
"Ultra seeks to realign incentives of the entire video gaming industry and allow for more efficient value exchange between the developer and the gamer, emerging as a more rich and equitable ecosystem on the other side. We are happy and proud to be a part of this journey," says Kevin Rose, Co-Founder of EOS New York.
The platform aims to challenge and compete with common game stores like Steam which charge developers unrealistically high listing fees of 20 to 30%, depending on sales. Through the Ultra.io platform, developers can choose to market their own games fairly and take back some control of the $32 billion PC game industry.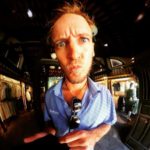 Mark is a freelance writer specializing in fintech, cryptocurrencies and gambling news. He writes for various publications on a wide range of finance and technology related topics and spends his free time traveling the world.