While there are no specific details readily available, it appears as though Gavin Smith, an established poker professional, has passed away at the age of 50 in Texas.
Smith was born in 1968, and had been playing professionally for about two decades at the time of his death. His earnings date back to 1998, and was widely known for his sense of humor. He reportedly discovered poker at the age of 26.

Smith's Accomplishments

Smith was not a minor figure in the poker world, and he had amassed a substantial amount of money in winnings over the years. Specifically, Smith had earned well over $6 million in the span of twenty years, which means he earned $300,000 per year during his professional career, on average.

He won the 2006 World Pro-Am Challenge for $500,000, and finished second in the 2008 WPT North American Championship, in two of his best showings. He also won a World Series of Poker (WSOP) bracelet in 2010. He said about the win: "I played well and things went well and everything clicked at the right time." However, he rose to prominence in 2005, after winning the World Poker Tour's Mirage Poker Showdown.

Remembering Smith

Of course, many of Smith's friends and associates offered their public condolences. In a tweet, Daniel Negreanu, one of the most well-known names in the poker world, called Smith "the most authentic human being I'd ever met." Joe Stapleton, poker commentator and comedian, called Smith "troubled, kind, and generous":

A GoFundMe account has been set up for Smith's children. It has a $100,000 goal, and has already raised over $50,000 in one day (as of press time).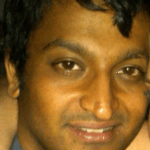 Neil Mathew has been writing about technology and business for years now, and is interested in how emerging technologies will affect the gambling/casino sector.