A hacker has managed to steal $100,000 worth of cryptocurrency via the online gambling platform EOSPlay. EOSPlay is one of the busiest and most popular blockchain-based gambling platforms currently available, with a daily volume of over $314,000. Despite featuring only two games – Lottery and Dice – it's a hugely popular platform and is currently the 8th most played gambling dApp according to statistics.
The hacker allegedly facilitated the theft by using the decentralized finance (DeFi) platform EOS REX, a massive cryptocurrency transaction service that currently holds over 330 million EOS tokens. The hacker reportedly took advantage of a bug in the EOSPlay game that allowed them to steal 30,000 EOS tokens through the EOS REX service (approximately $110,000). In order to achieve this, the hacker had to initially deposit 300 EOS tokens (about $1,100) which were then used to open several transaction channels. By flooding the network the hacker was able to limit bandwidth, during which time he could duplicate thousands of EOS tokens multiple times without being caught.
No threat to the EOS network
The CTO of EOS's parent company Block.One, Dan Larimer, says the network was not otherwise affected by the hack. He assured users at the time that the network was still operating correctly and no funds were at risk.
"The network didn't freeze for token holders, there was just no extra bandwidth available for free use," he stated.
However, reports have surfaced from various sources stating the network may have been mildly affected, with a few noting inabilities to access certain dApps and digital wallets. Since the incident, the network appears to be operating normally with no further threats expected.
Online Gambling Security
Advances in blockchain technology mean online gambling is getting safer every day but it is still important to take steps to ensure safety when gambling online. To avoid getting caught out by a shady operator, always check sites like dApp Review to ensure the reliability of a crypto gambling app. While some platforms appear to offer excellent bonuses and big potential winnings, when it comes time to cash out, users often have problems.
Read some independent reviews to ensure the site pays out as promised, and importantly – check that it supports your cryptocurrency of choice. Also, always double-check your details when depositing or withdrawing cryptocurrency – if you make a mistake it usually cannot be reversed and your money will be gone forever.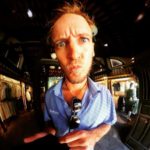 Mark is a freelance writer specializing in fintech, cryptocurrencies and gambling news. He writes for various publications on a wide range of finance and technology related topics and spends his free time traveling the world.