For over 100 years, a trip to the shores of Lake Lugano in Switzerland would also have included visiting the historic Casinò di Campione. It has an incredible history but as is often the case, a sad end.
The venue was founded in 1917 but gambling wasn't the only activity taking place there. Being owned by the Italian government, the site was also used to gather information from foreign diplomats in the First World War. Opening the casino helped provide the funding to carry on that work.
New Premises
It closed in 1919 but was re-opened 14 years later and covered the costs of operating the municipality. The Casinò di Campione became the largest casino in Europe but twelve years ago, it moved to a new glamorous building. There were more than 590,000 square feet of floor space, nine floors and three levels of underground parking. With 56 tables and 500 slot machines to play one, it was a fantastic casino to visit.
All good things come to an end though and last July the casino was declared bankrupt and had to close pending investigations of financial mismanagement. The gambling is over for now, but the closure has caused massive financial problems for local people and businesses.
Endless Credit
Such was the history of the Casinò di Campione, local businesses continually gave them credit. The prospect of the casino shutting its doors simply wasn't considered. That's despite the years of recession and anti-gambling legislation hitting business.
There has been talk of appointing a special commissioner to run the casino but the deadline has passed for such an announcement. That's left the casino in limbo and the local area and the casinos unpaid staff in limbo.
Monday saw over 200 creditors taking their cases to a court in Como. The list includes the local bakers and even the local fire department. Court documents show that the casino has debts of €73m.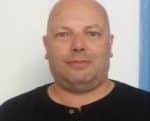 Steve is a self-employed writer and writes on a wide range of subjects. He's written about everything from football previews to politics and even had a spell editing a magazine about women's wrestling!