There aren't too many occasions when your bet wins with one of the selections being a loser and one team winning without having a shot on target. That's what happened on Saturday January 12 in a bet that's already a contender for the strangest of the year.
Betting has seen many changes in recent years and one of them has been the introduction of the Cash Out feature. The ability to end your bet before the event reaches its natural conclusion helped SkyBet punter Ryan Gutteridge from Middlesbrough in England turn 50p into £54.
He placed a six-fold bet on Saturday January 12 with odds of 235.28/1 so his 50p could have seen a return of just over £118. All that was needed was Burnley, Watford, Reading, West Bromwich Albion, Hull City and Brentford to win.
It got off to a nightmare start as Fulham led at Burnley after just two minutes. Elsewhere, West Brom took an early lead over Norwich City and Brentford went 2-0 up against Stoke City but still Burnley trailed 1-0.
Fulham are so Helpful
Then in the space of four minutes everything changed for this bet and in bizarre fashion. Burnley hadn't managed a shot on goal but suddenly led 2-1 thanks to two own-goals. When that happens, you get the feeling it might just be your day. Well it was until Watford went a goal down at Crystal Palace.
Thankfully, Watford fought back to go 2-1 up and all six teams were winning. Four led by just one goal so the decision was made to accept the cash out offer of £54.
Twist in the Tail
A tidy little win but one that became a lot more joyful when Norwich City scored a late goal and the West Brom game ended 1-1. So, not all his teams won and one that failed to have a shot on target, now that's a great bet!!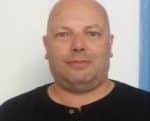 Steve is a self-employed writer and writes on a wide range of subjects. He's written about everything from football previews to politics and even had a spell editing a magazine about women's wrestling!