The British overseas territory of Gibraltar remains a contentious subject between the UK and Spanish governments. Located at the entrance to the Meditaranean Sea, between the Spanish and Morrocan coasts, Gibraltar fell under British control in 1713 as a result of negotiations that led to the Treaty of Utrecht.
However, Spain has always maintained a claim to the territory despite losing a referendum to share sovereignty in both 1967 and 2002.
Now, with Brexit looming and the UK's place with the future of Europe becoming increasingly uncertain, Spain has attempted to veto the terms outlined in the withdrawal agreement put forward by British Prime Minister Theresa May. The EU previously ruled that any Brexit deal would not apply to Gibraltar unless agreed to by the Spanish government, however the legality of that ruling has now come into question.
As a result of its tax-haven status, Gibraltar has become a hub for various off-shore activities including banking, insurance and, naturally, online gambling. The Spanish government has previously questioned this status, claiming it contravenes EU tax law, and some fear that Madrid may attempt to leverage the Brexit situation in its favor.
However, many of the online gambling firms based in Gibraltar employ Spanish staff who live on the mainland. If a no-deal Brexit brings about a closed-border situation, similar to that facing Northern Ireland and the Republic of Ireland, then operations could be severly affected and Spanish staff could find themselves out of work.
Gibraltar's Gaming Minister Albert Isola has already put forward recommendations that large-scale operators, including bet365, PartyPoker and 888 Holdings, begin making contingency plans should a "hard-Brexit" happen. In the worst case scenario, some firms may need to relocate to more favorable locations such as Malta or Ireland.
The British government has reportedly promised Gibraltar it will retain access to the UK's remote gambling markets, but until further clarity on the exact terms of Brexit become available, that promise alone may not be enough.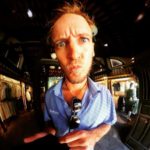 Mark is a freelance writer specializing in fintech, cryptocurrencies and gambling news. He writes for various publications on a wide range of finance and technology related topics and spends his free time traveling the world.