It's good to receive a free bet but you still have to conjure up a bit of magic to receive some cash from it. Brian Shortt was one lucky punter as he did just that on Saturday (January 12) winning £1,648.75 with a free five bet, though going into injury time, the bet looked dead and buried.
The fantastic bet needed four teams to win and both teams to score in each game. The fab four were Bristol City to beat Bolton, Peterborough to defeat Rochdale, Wycombe to get a win over Doncaster and Brentford to win against Stoke City.
Decent First Half
All of the games were 3pm kick-offs and the first half saw this bet that had odds of 329.75/1 make a bit of good progress. At half-time Peterborough led 1-0, Brentford 2-1 with the other two games goalless. There needed to be at least five goals scored in the second half for the bet to become a winner.
Then it all started to go wrong in the second-half. Promotion chasing Doncaster Rovers went 2-0 up at Wycombe with 13 minutes to go and the bet looked doomed to failure. Elsewhere, Bristol City had also gone behind but goals in the 64th and 66th minutes took into a 2-1 lead. Peterborough were 2-0 up, but the bet needed a Rochdale goal. The other game saw Brentford still 2-1 up against Stoke.
The Late Late Show
Going into the 90th minute, there seemed little hope for the ambitious punter but then the miracles started happening. A 90th minute goal by debutant Ethan Hamilton for Rochdale was a big help but Wycombe were still 2-1 down. Amazingly, Wycombe drew level in the 90th minute and in the 94th minute, Paris Cowan-Hall scored his second goal of the game to give Wycombe a 3-2 win and this fantastic bet was a winner. Perhaps the lucky player should go on a holiday to Paris with his winnings from the free bet.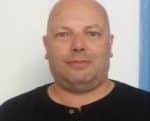 Steve is a self-employed writer and writes on a wide range of subjects. He's written about everything from football previews to politics and even had a spell editing a magazine about women's wrestling!