If you are a cryptocurrency enthusiast, you are aware that there is one particular country which has arguably embraced cryptocurrency and blockchain more than any other. That country is Malta, which is known in the cryptocurrency sector as "Blockchain Island". In fact, the prime minister of Malta has even vocally advocated for cryptocurrency as the "future of money".
MGA and Blockchain
Apparently, even the Malta Gaming Authority (MGA) is interested in how blockchain could disrupt the gambling sector. The MGA has introduced the Sandbox Framework, which utilizes blockchain, for this specific purpose. The MGA believes that blockchain could improve the overall transparency and efficiency of the sector.
The phase has already begun on the first day of the new year, January 1, 2019, and the MGA will be utilizing blockchain for all transactions. These plans aren't new, and have been in motion for some time, with the MGA announcing that they were testing Sandbox early last year.
Next Phase
The next phase of the initiative will include operators applying for licenses in order to operate in the country, as well. The idea is for blockchain to be applied industry-wide, so that financial settlements can occur in real-time and that there can be a new level of transparency with regards to gambling. This would obviously also help elevate Malta's status as a hub for blockchain technology, as well. The next phase, "Phase 2", will continue until October 2019, although the deadline is not concrete.

MGA executive Heathcliff Faruggia stated:
This, coupled with the rapid rise in interest from gaming operators to incorporate VFAs and DLT into their operations, were the main drivers behind the proactive approach taken by the Authority to issue a Sandbox Framework for the use of these technologies within a controlled regulatory environment."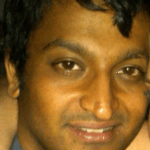 Neil Mathew has been writing about technology and business for years now, and is interested in how emerging technologies will affect the gambling/casino sector.