April finally sees the planned reduction in the amount that can be wagered on fixed-odds betting terminals (FOBT's). The move has bookies such as Coral Ladbrokes worried and they are already planning staff redundancies.
Ladbrokes Coral are anticipated the closing of between 1,000 and 3,500 shops over the next 18 to 24 months. A letter sent out to employees has set them the target of signing-up as many gamblers as possible to online accounts. Doing so will improve their chances of avoiding ending up on the redundancy list. A ranking system is to be used in each area to determine who keeps their jobs when the axe falls.
Ladbrokes Coral employees believe the plans will favour those working in busy shops, while another called the idea "ethically wrong." Other employees not made redundant are likely to see their contracts reduced to 36 hours a week
Maximum Stake Reduced
New rules to be introduced in April will see the maximum stake allowed on FOBT's to be reduced from the current £100 to just £2. Bookmakers fear this will hit them hard, though probably not as hard as those who have become addicted to the machines.
Now it seems that more people are going to be hit as they try their hardest to boost the numbers gambling online. They will be able to spend even more money on the mix of sporting events, slot machines and virtual games.
Driving the Problem Online
Labour MP Carolyn Harris chairs a cross-party group on gambling-related harm. She believes the Ladbrokes plans will simply "drive problems online." In her opinion, it's time that the bookies and gambling operators "put the vulnerable customers and staff ahead of cold-hearted profit." Good luck with that one.
It makes you wonder what the company has been doing with all the massive profits the FOBT's have been making for them in recent years. Perhaps they could save some cash by cutting the number of television advertisements?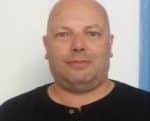 Steve is a self-employed writer and writes on a wide range of subjects. He's written about everything from football previews to politics and even had a spell editing a magazine about women's wrestling!