A new online casino and sportsbook has launched and is offering some impressive one-time only sign up bonuses. Bitbook.ag is a blockchain-based gambling platform that uses cryptocurrency for transactions and is offering to double any initial Bitcoin deposits up to 1 BTC.
Licenced in the crypto-friendly nation of Costa Rica, Bitbook is one of few online platforms that offers both a sportsbook and casino all in one. It offers a wide variety of games and betting options which are easily accessible via both desktop and mobile devices.
The implementation of blockchain technology provides a highly secure and transparent environment, a factor that sets apart modern online casinos from traditional operations. These days, customers expect more than ever to have an online operator they can trust – one that provides assurances against 'weighted dice' or insider dealings. With all transactions logged and recorded on a blockchain network, all information is tamper-proof and freely available for viewing and auditing by all involved.
The use of cryptocurrency removes the need for traditional banks or debit cards to make payments, meaning the platform is open to users anywhere around the globe. Additionally, this speeds up the transaction time and massively reduces fees involved, passing on the savings to customers.
Bitbook already has a fully-fledged, up-and-running product despite having only launched it's initial coin offering (ICO) recently. This puts it a step ahead of many other blockchain-based casinos which often only offer a roadmap and no immediate working product.
In addition to its impressive sign-up bonuses, Bitbook also offers players a loss compensation program which rewards customers a 10 percent recuperation if they end the month in the red. To retain value in the native Bitbook token used to settle transactions, the company promises to regular buybacks and token burns which maintain scarcity and value.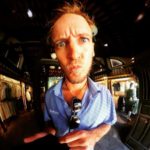 Mark is a freelance writer specializing in fintech, cryptocurrencies and gambling news. He writes for various publications on a wide range of finance and technology related topics and spends his free time traveling the world.