Stories of discrimination within the iGaming industry, including bullying and gender pay gaps, have been worryingly frequent in recent years.
While the problem still exists in the eyes of many, there are changes being made, and Paysafe and Women in Gaming (WiG) are amongst the names at the forefront of this evolution.
Strategic Priority
Paysafe are both proud and outspoken about their commitment to diversity and inclusion, stating that it is "a strategic priority and not just a tick box, numbers exercise" and speaking of the importance of an "inclusive working environment" allowing employees to "fulfil their potential and maximise their contribution".
Paysafe describes the legislation that is in place as "minimum standards" that the company seeks to surpass by promoting equality across the company.
Paysafe has a Diversity and Inclusion Steering Committee, sponsored directly by Joel Leonoff, the company CEO, which holds regular meetings to discuss how to best promote the progress of equality and diversity.
There is also a colleague led global network called Women@Paysafe, which boasts over 200 members at the time of writing.
The Diversity Awards
Celebrating their 10 year anniversary, Women in Gaming will be presenting the Diversity Awards in 2019.
The awards seek to honour those who promote diversity and inclusion within the iGaming industry.
Colin Thompson, Director of Clever Duck Media, spoke of the importance of the awards, saying:
Diversity is not just a priority, but should be part of the culture in our industry. We are very proud promoting gender gap in technology and female leader roles for 9 years and believe we are ready to recognize some of the outstanding diversity efforts we witnessed by a number of organizations in our industry."
The Diversity in Gaming Awards will take place at the Savoy Hotel in London on May 16th, 2019.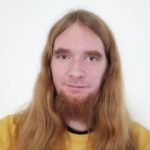 Andy is a 34 year old freelance copywriter with five years experience in the iGaming sector, after making the unexpected move fron music journalism.
He is obsessed with all things technology and has more phones than he has hair.