Host Protocol is a blockchain-based casino and gaming platform designed to provide users with a social network-driven personalized online gambling experience.
Through the use of blockchain technology, Host Protocol aims to offer users the ability to create their own online mini-casino that can deal securely in real money transactions with no initial setup costs.
It operates a system called Hosting Incentive for Players (HIP), which ensures natural viral growth for the platform by rewarding users for hosting and promoting their own personalized games.
With the help of decentralized apps (dApps), users can create and customize their own casino, sports betting or social gaming platforms while maintaining complete control and transparency. Gameplay rules can be mandated by smart contracts and all wagers and payments are made directly via peer-to-peer (P2P) payment channels, ensuring fairness and security for all.
Real-life Use Cases
The Host.Games platform presents the ideal solution for a group of friends who are unable to meet in person for a game of poker. All it takes is each participant to download the app and within a few clicks, you'll all be playing your own personal game of poker online. Even in the event that players can meet in person, the game negates the need for real-life cards, poker chips or money – requiring only the app on each users mobile phone. The quick and easy setup makes it even more convenient than setting up a traditional game of cards.
Other than casino games, Host.Games also offers the ability to create fantasy sports teams which players can then compete against each other with online.
Technology
Host Protocol uses a Proof of Authority (PoA) consensus algorithm to facilitate a fast and highly scalable network for its operations. Its native token, HOST, is built on Ethereum's ERC-20 standard and has a supply of 10 billion units with a $25 million hard cap. It is used to make in-game puchases and provide incentive rewards as well as accomodate transaction fees on dApps across the wider Host.Games ecosystem.
Host.Games currently has over 1,000 registered users and almost 25,000 active players, who have collectively placed $103 million in wagers.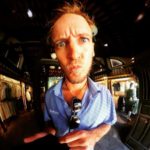 Mark is a freelance writer specializing in fintech, cryptocurrencies and gambling news. He writes for various publications on a wide range of finance and technology related topics and spends his free time traveling the world.