Playing a lottery can have its highs and lows and that's the case with these five strange stories from 2018.
Francisco Rios from Connecticut, USA, was watching an episode of the 1950s Western TV series 'Bronco' and it gave him an idea. A man had been buried in a glacier for 22 years, 2 months, 18 days, 12 hours and 28 minutes. He decided to use those numbers to play the Cash5 draw. They proved lucky and won him a $100,000 prize in the July 27 draw.
Don't Throw that Ticket in the Bin
It's easy to make a mistake when checking the lottery results. That's what happened to a store assistant in Scotland and it nearly cost Fred and Lesley Higgins a big prize. The assistant told them their ticket hadn't won anything so tore it in half and threw it in the bin. Then the scanner told the assistant the ticket was a winner and it turned out they'd won a £57.97m EuroMillions jackpot.
In October, Earl Livingston from New Jersey, USA, was hoping to win the $1.6bn Mega Millions jackpot. Then he fell over and broke his hip but while getting treatment in hospital, a nurse asked if he wanted to join their syndicate. He did so and won $32,000 as the syndicate landed a $1m runners-up prize.
Expensive Errors
Not every lottery story has a happy ending though. Nathan Moody probably lived up to his surname in March. The 25-year-old thought he might have won as much as £20,000 in a UK Lotto draw. Then he checked his ticket and found out he'd only won a Free Lucky Dip for the next draw!
Marivic Reynon from the Philippines was lucky enough to have chosen the winning numbers in the October 5 Ultra Lotto 6/58 draw and thought she'd won the $16.6m jackpot. Only one slight problem as she had mistakenly purchased a Super Lotto 6/49 ticket and only won $0.37.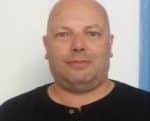 Steve is a self-employed writer and writes on a wide range of subjects. He's written about everything from football previews to politics and even had a spell editing a magazine about women's wrestling!