New rules that come into operation on May 7 have been announced by the UK Gambling Commission aimed at making online gambling both safer and fairer.
An open consultation had been held and the new rules, will ensure that the age of online customers will be verified and at a faster rate, preventing underage gambling.
Quicker Verification
Currently, online gambling businesses can take up to 72 hours to carry out age verification checks. Until this has been completed, it is not possible to withdraw any winnings. Those found to be underage must return any funds.
This will now change, and new customers must verify their accounts before being able to deposit any funds into their account. They also won't be able to use any free bets or bonuses received when registering.
The crackdown will also prevent non-verified customers from accessing the free-to-play demo versions of games. They aren't classified as gambling by the Commission but children playing them is just sewing the seeds for future gambling activities.
Less Information Required
Last March saw the Commission announce how some online operators were unfairly requesting too much identity information when customers attempted to make withdrawals. This issue accounted for around 15% of complaints made by customers to the Commission.
Action is being taken and new rules are to come into force that limit the amount of information required. Operators must now tell their customers just how much information will be required before a withdrawal is possible.
The changes will also make it easier to identify self-excluded customers attempting to gamble again.
Neil McArthur, Gambling Commission Chief Executive, said:
These changes will protect children and the vulnerable from gambling-related harm, and reduce the risk of crime linked to gambling.  They will also make gambling fairer by helping consumers collect their winnings without unnecessary delay.''
Jeremy Wright, Secretary of State for Digital, Culture, Media and Sport, believes these are "significant changes." His view is they will "shut down a possible gateway for gambling-related harm."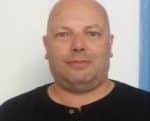 Steve is a self-employed writer and writes on a wide range of subjects. He's written about everything from football previews to politics and even had a spell editing a magazine about women's wrestling!