If you want to play slots like Xpander then consider playing Mystery Motel and Aztec Twist.
The Xpander slot is a fast playing and potentially huge paying video slot designed and then launched by Hacksaw Gaming, and as such you will always have the peace of mind in knowing you are playing fair and random slots when you give that or any of the similar slots named below some play time.
With multipliers than can hop around the screen and turn any number of reel positions wild that can be worth up to 128x you can imagine just how large some winning payouts can become with the help of those symbols and with free spins and a 10,000x your stake jackpot on offer I would call it a fully rounded slot for sure.
Slot Games that are similar to Xpander:
Mystery Motel
Let it Snow
Cubes 2
Aztec Twist
Frutz
Frutz
So, let me look at the first slot like Xpander and give you an insight into what makes it a fun slot to play. That slot is called Frutz and I would say its main attraction has to be the colourful set of multipliers that can be as high as 100x, get those appearing spin after spin and you really could end up winning big.
The main bonus game that players will be wanting to trigger as often as possible is a set of free spins and any multipliers that spin in during that bonus game are progressive ones.
Two additional things that I just know you will find interesting and appealing about that slot is that on any base game spin you could land a jackpot which is worth some 10,000x your stake and the slot does offer a very decent set of winning paybacks and those make this slot aim for its long term expected payout percentage which has been certified as being a rather high 96.40%.
Aztec Twist
With auto play settings and plenty of additional option settings available to help you tailor your own personal and enjoyable gaming experience there are lots of slots like Xpander that do allow you to do just that and one of them is Aztec Twist.
The main bonus game that you could end up triggering when playing that slot is a set of free spins, however during the base game it is possible to trigger a set of respins too, and with some luck in playing those respins off some huge amounts of cash may just be won and coming your way.
You will of course need to know what you stand to win when playing any slot and the jackpot that you could end up walking off with when playing the Aztec Twist slot is going to be worth 6,880x your stake and for those of you interest in discovering just how high the RTP of that slot is, well that has been certified as being a generous 96.36%.
One tip for playing any of the other slots listed on this guide is to first look up their RTP's on their respective pay tables, for by doing so you will have some idea of just how much of players stakes are returned as winning payouts over the long term.
Cubes 2
If you have played and enjoy playing Xpander then another similar slot that I would suggest you do also check out soon is the Cubes 2, for you are going to enjoy the unique playing structure on that slot and who knows, if everything falls into place when you do set about playing it you could win big.
There is nothing complicated what so ever about the way that slot has been designed, even though you may think there is when you first see it, for all that you are going to have to do to see the slot start banging out its winning payouts is to connect five or more identically coloured cubes.
The cubes will simply drop into position via the onscreen grid and thanks to a rather unique type of expanding grid feature you could see that grid start to grow and grow in size and get to as large as an 11×11 position grid.
Plenty of fun and winning opportunities are always going to be on offer to you when playing that slot and thanks to it coming with a 10,500x your stake jackpot and as the slot is certified as being completely fair and random and with a rather high and rather appealing 96.33% RTP, it is a game you should consider playing one day soon.
Let It Snow
You will have hours of fun when playing any of the slot that are like Xpander, but one that can have you in the Festive mood at any time of the year is the aptly named and fun to play Let it Snow slot, which comes with a certified RTP if a high and decent enough 96.42%
The other aspects of that slot which many players do like about it is the spreading symbol feature along with the free spins and not only that but if you do decide to play it you could suddenly trigger and be awarded with the unique and possibly very high paying wheel spinning additional bonus game too.
Mystery Motel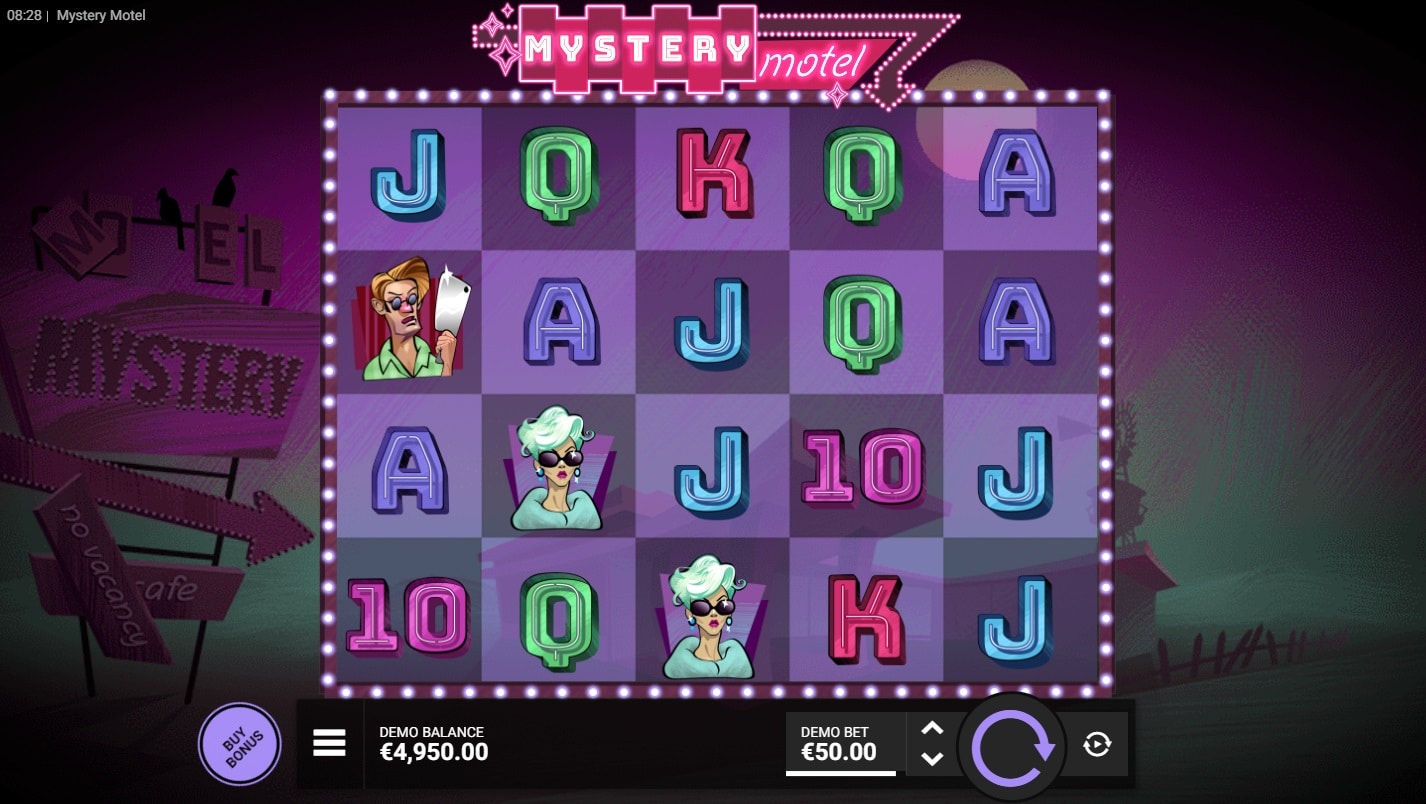 One other slot that is just like Xpander is the sadly often overlooked Mystery Motel slot which when compared to many other slots is a great one to play and one that is always going to be offering you the chance of walking off with its jackpot which by the way is worth 10,000x your stake.
Another thing that is good to know about that slot is that its free spins bonus feature round could end up re-triggering multiple times in fact it can do so a maximum of 10 times, plus there are plenty of wild multiplier symbols attached to the reels to give you more chances of forming winning combinations and the slot has been designed with a high 96.30% RTP as well.
David is a keen slots player and has spent countless hours playing both online and in land based casinos. He enjoys sharing his knowledge of the gambling industry and keeps a keen eye out for the latest online slot games. Contact him by sending an email to david@casinochronicle.net.