One of the Esports betting platforms that has been making the most noise over the past few years is Unikrn, and it appears as though they are still taking steps towards dominating the sector.
Specifically, the platform recently unveiled a skill-based betting feature by the name of Umode that is available all over the United States. Specifically, the UMode service is available in 41 of the 50 states.
About Unikrn
For those that are unaware, Unikrn was founded in 2014, and has some high-profile backing from celebrity investors such as movie star Ashton Kutcher and Mark Cuban, the famous billionaire investor that stars on the TV show Shark Tank. The company recently obtained a license for both crypto and real-money online gambling from the Isle of Man, as well.
Unirkn will now offer betting on many popular games, such as League of Legends, Dota 2, and Fortnite. Fornite is easily one of the most popular games in the world, and recently reached the milestone of 200 million users.
Developments
Unikrn has been steadily making moves for some time now, as it already obtained a Maltese gaming license to ensure its European expansion. For those that are unaware, Unikrn also raised $100 million through an initial coin offering (ICO) of its token, UnikoinGold. The token is an ERC20 token, meaning that it is based on the cryptocurrency platform Ethereum.
The Unikrn CEO Rahul Sood offered this statement about the news:
Unikrn is built by gamers and is striving to give fans a way to heighten gaming even more. Over years, our fans have begged us for a way to back their own games and make their matchmaking more interesting, and now we've developed a way to do so which avoids the pitfalls of traditional players-vs-player skill betting."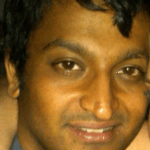 Neil Mathew has been writing about technology and business for years now, and is interested in how emerging technologies will affect the gambling/casino sector.