The saying is that 'When the Fun Stops. Stop!' We've discussed how that doesn't quite work when it comes to helping those with a gambling problem. Today we look at how gambling becomes fun in the first place, though probably without getting many winners.
Online betting sites concentrate on offering odds on the serious side of sport. However, Paddy Power seem to permanently have a tongue in their cheek and love offering some crazy bets, so let's look at some of them.
What Would the Queen Say?
The Royal Family isn't immune from their humour. It might be fun to place a bet at odds of 500/1 on the name the Duke and Duchess of Sussex will give to their child. However, there seems little chance of the child being called Buddha don't you think?
President Trump is an easy target of course for anyone looking to make a joke. Paddy Power offer serious odds on whether he'll win the next Presidential Election or get impeached, but there are other less serious ones.
Burger Mania
After the recent fast food feast at the White House, Paddy Power seem obsessed with burgers. For example, how do you fancy 33/1 on Trump being pictured eating a Mighty Mac before the end of this year? There are also odds of 66/1 on the President publicly admitting he prefers Supermacs to McDonalds. Well, at least it'd stop him going on about his wall.
Their obsession with burgers even found its way into the Marcelo Bielsa Spygate scandal. Bielsa held a press conference talking more about why he sends his staff to spy on other teams. Paddy Power decided to offer special bets on what he'd say but you could have got 66/1 on him offering the journalists hamburgers.
What were the offers on the comments that Bielsa might have made? Well, it was just 100/1 that he the Leeds United boss announced that Brexit is cancelled. It was also 500/1 that Bielsa start a game of 'I Spy' with the increasingly confused but possibly no longer hungry journalists.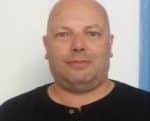 Steve is a self-employed writer and writes on a wide range of subjects. He's written about everything from football previews to politics and even had a spell editing a magazine about women's wrestling!