Gambling is changing In America with more and more states looking at and passing legislation in favour of it. The danger Is that politicians are just looking at gambling as a way of making money to ease problematic budgets.
The state of Massachusetts wants to become the latest American state to give the go-ahead to sports gambling after last year's Supreme Court ruling in favour of sports betting. You can almost see the dollar signs in the eyes of Governor Charlie Baker as he dreams of an additional $35m in revenue for 2020. Those wanting to apply for licenses would have to pay $100,000 and then a $500,000 license fee that must be renewed every five years.
Limited Introduction
Their current proposals would result in seeing the two licensed casinos in the state introduce sports betting. The same would apply online for DraftKings but the floodgates wouldn't be fully opened. Yes, people would be able to bet on the major professional sports but not college events and Esports.
Their exclusions aren't pleasing Republican Brad Hill who has dreams of making even more money out of sports betting. He thinks current estimates are "actually quite low" and wants revenue to be used for education, health insurance and transport.
Gov. Baker believes that this will help the state and keep them competitive with other states "pursuing similar regulations." Or in other words, others are making money out of it, so why aren't we?
More Taxation
The dreaded three-letter word has been used a fair bit too with tax being another great idea for introducing sports betting. The plan is in-person betting to be taxed at 10% and online wagering profits to be taxed at 12.5%. Even online fantasy sports bets would be taxed at that rate.
Lots of revenue but what about the dangers of increasing gambling addiction rates? That just seems to be a secondary thought to the plan to raise more and more revenue.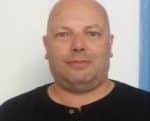 Steve is a self-employed writer and writes on a wide range of subjects. He's written about everything from football previews to politics and even had a spell editing a magazine about women's wrestling!