All parts of the world are different from each other and the attitudes towards gambling seem to show that. Some want to rid themselves of gambling, others just want to make as much money out of it as possible. It's a major dilemma for legislators but the lure of gambling revenue is proving too good to do without.
In the Philippines, President Duterte is no fan of gambling. He's not afraid to tell people about the threats that the gambling industry poses. However, the fact can't be ignored that the gambling industry is creating jobs, tourism revenue and of course plenty of tax revenue.
Record Revenue
The Philippines gambling industry has just announced record gambling revenues for 2018 with the gross gaming revenue of the casino industry up 8.5%. The expected figure is 217bn pesos (around £312bn) as the country continues to be one of the fastest-growing gambling markets in Asia.
In the USA, a growing number of states are allowing sports gambling after last year's Federal Court ruling. There might not be total approval by legislators of what is happening, but they are doing their best to take full advantage of the situation.
Massive Fees Being Charged
That's the case in Pennsylvania where the licensing fees are a lot higher than in other states. Potential operators are being asked to pay $10m and submit to a tax rate of 36%. That's no surprise considering the 54% tax rate they levied when allowing the introduction of slot machines.
Despite those high fees gambling is flourishing in the state with $16m collected by sportsbooks in December 2018. That's from just three retail sportsbooks and a couple of those only operated for half the month. All a very nice Christmas present for those collecting taxes.
Their policy is one that Is likely to be followed by other states. They allow gambling but at a price and a massive profit for themselves. Legislators may not like gambling, but they love the revenue it produces.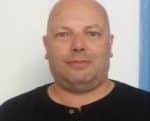 Steve is a self-employed writer and writes on a wide range of subjects. He's written about everything from football previews to politics and even had a spell editing a magazine about women's wrestling!